On Saturday, Sept. 17, Rec2Tech threw its demonstration party in Oakland to show off one week's worth of work on science, technology, engineering, arts and mathematics projects in Pittsburgh's recreational centers.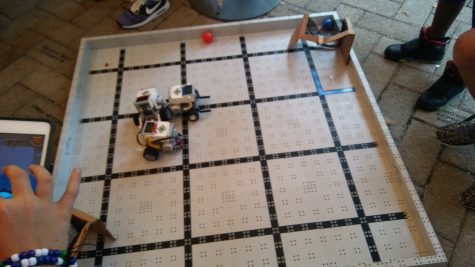 Rec2Tech is an initiative that came about through a partnership between the city of Pittsburgh, the Remake Learning Network and The Sprout Fund. The partnership had recreation centers around the city adopt S.T.E.A.M specific activities ranging from coding video games to discussing green living in their neighborhoods and how technology can help them live more eco-friendly.
"Programs like this are extremely important in Pittsburgh when we are competing with other cities and other states with technology," said John Harrison, director of the city parks and recreation centers. "This is a good start for students who aren't going to pick up a basketball or a football at the recreational centers, this is also a form of recreation."
Story continues below advertisement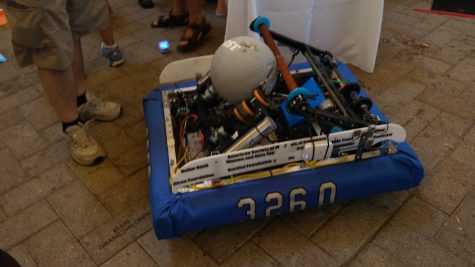 The event saw the five recreation centers that participated in the week long event show off the fruits of the their labor on the Saturday afternoon. Various other vendors and robotics teams in the Pittsburgh area were present showing off their goods and services to the public.
The event specifically targeted the 7-12 age group, due to those children being the most frequent visitors of the recreational centers throughout the week.
"The idea behind the project was to meet children where they are and that's the age group that currently attends those rec centers at the highest frequency so we are serving the group that we knew would be there," said Ani Martinez, director from the Sprout Fund. "But STEAM is important across the entire education spectrum."
The different workshops took place in only five of the 10 recreation centers in the Pittsburgh Area.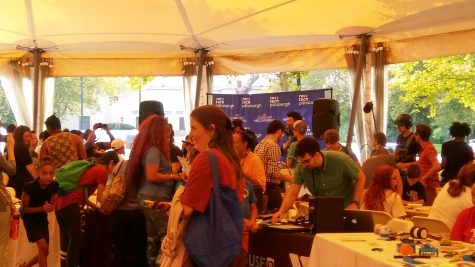 "I think we definitely have to hit the middle school and early high school students because it really gives them the opportunity to build their lives and think about the careers they choose as they go to college," said Harrison. "It is not only a way to make money, I mean making money is nice, but doing something you enjoy and adding to this country and doing something different is very important. I think some of the younger adults would definitely benefit from something like this moving on to the next step."
The entire week was described as only a kick off to a larger initiative in Pittsburgh, which would see similar offerings in every recreational center in the area.
More information about the event can be found at the Rec2tech website HERE.