Residence Hall Happenings at RMU
Three weeks into the semester, and all resident students are settled back into their homes away from home at Robert Morris University. Just because everyone is settled though does not mean Residence Life is not as busy as ever.
Many residents in the freshman dorms came back to school to find new and exciting additions to their lounges. The Residence Life
Office said two ping pong tables, three foosball tables, televisions and even board games were purchased for various residence halls to make the lounges even more desirable to hang out in for students.
Monroe Hall was so enthusiastic about the foosball table that they received that the residents did not even wait for facilities to come and set it up; they tore into it and did it themselves. It has been actively used ever since.
"It's an awesome addition to our lounge. I think I can speak for everyone when I say that we enjoy it," said Wes Moore, a freshman resident in Monroe and the RHA representative for the hall.
In order to gauge how well the Office of Residence Life is doing, the office have sent out multiple e-mails linking to the Quality of Residence Life survey. The survey has a variety of questions and areas for comments and is estimated to take 15 to 20 minutes, and every student who takes it is eligible to win either a Kindle Fire or gift card.
Not only does Residence Life aim to make the halls enjoyable, but also safe.
Health and safety inspections will take place during the week of Feb. 4. The purpose of these is to look for fire and other safety hazards that may be unknowingly present and also to be certain that the residence halls are properly being maintained.
An e-mail was sent out with a list of preparations each resident should take care of before the inspection takes place.
In order to find out when a particular hall's inspection will be held, ask your resident assistant for more information on the date and time.
About the Writer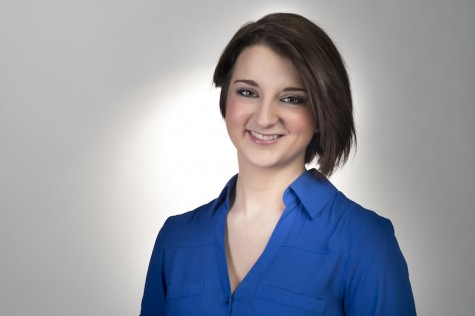 Leah Fleischel, Social Media Editor
A junior communications major with a concentration in journalism and a focus in media studies, Leah is the Editor-in-Chief of RMU Sentry Media. She is...