RMU accepts the challenge of Alcohol Awareness Week
This past week, Robert Morris University was full of activities in light of Collegiate Alcohol Awareness Week. The RMU campaign of "Challenge Accepted" featured events about how to abstain from alcohol and using it safely. The posters seen around campus were part of this campaign and showed the percent of students who don't let alcohol affect their life in a negative way.
The week was sponsored by the division of Student Life, but teamed up with the Counseling Center, Residence Life, and the Delta Zeta Sorority. RMU has participated in Alcohol Awareness Week for quite a few years now and engages 200-500 students.
The activities from the week included a movie night, and a drunk goggle obstacle course, where students got to experience what it is like to try walking under the influence. The signature event was "Mocktail Cocktail", which RMU partnered with Pittsburgh Action Against Rape. This event had trivia on safe dating and alcohol and prizes were awarded to those that participated.  There was also a bar with fake drinks such as mimosa and a virgin daiquiri.
The Delta Zeta sorority sponsored a scavenger hunt in the cafeteria on Thursday. On Friday night, RMU partnered with it's own Oktoberfest event and local bars for the "Hero Campaign". The goal of campaign was to reach out to those of age to remind them to make sure that a designated driver is always present. The local bars have said if you bring a designated driver that person can get a free non-alcoholic drink, appetizer, or entrée.
Randon Willard, RMU's crisis counselor said, "We want to make sure they are looking out for our students and our students are looking out for each other as well."
The "Challenge Accepted" campaign is not over just because Collegiate Alcohol Awareness Week has ended, there will be more events on alcohol awareness in the future and most likely more in April related to Sexual Assault Awareness month, according .
"Our message is not just don't drink alcohol if you're not 21, but use it in a way that enhances your life and doesn't destroy your life," said Willard.
About the Contributor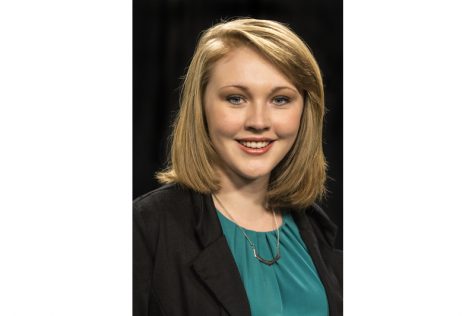 Hannah Smith, Social Media Manager
Hannah is a senior communication major with a concentration in journalism, who serves as the social media manager of RMU Sentry Media. She previously...