RMU adjuncts decide to unionize in recent vote
On Mar. 17, 2015, Robert Morris University adjunct faculty passed a vote to unionize 125 to 67.
The National Labor Relations Board conducted a mail-in ballot for Robert Morris University adjunct faculty to vote for or against becoming represented by the United Steelworkers union.
Approximately 342 RMU adjunct faculty members were eligible to vote as the whether or not to unionize. Out of the 342 adjuncts eligible, 194 sent in their vote with two being challenged and nine becoming void due to not signing properly or being unable to be mailed to the recipient.
Now that the adjuncts have voted be recognized as a union, RMU adjunct and member of the Adjunct Volunteer Organizing Committee, Bob Trosky, hopes that this will benefit students and is grateful for their support thus far.
"We're hoping to be able to make things more transparent and also so that you know what instructors are teaching what classes far ahead of time," said Trosky. "Also, if we are successful in increasing our pay, it will benefit the students because it will attract better professors"
The next step in the process will be to bring all of the interested parties together to find out what is most important to them as a whole. This will also be the time that the adjuncts decide who will represent them at the bargaining table said Trosky.
An email was sent out by the RMU office of Human Resources to faculty and staff relaying the results of the vote and that the university will be determining its next steps in the process over the next coming days.
About the Writer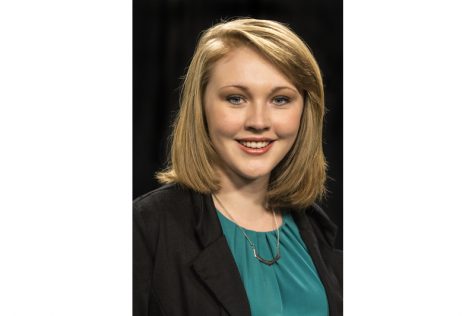 Hannah Smith, Social Media Manager
Hannah is a senior communication major with a concentration in journalism, who serves as the social media manager of RMU Sentry Media. She previously...