RMU community comes together for Oktoberfest tradition
On Friday, Oct. 10th, students, faculty, staff, and alumni gathered together in the Sewall Center for the 7th annual Oktoberfest, a Robert Morris tradition that brings an unique German experience to campus.
The idea was started by President Gregory Dell'Omo and Dean John Michalenko in 2008 and has been organized by the Director of Student Activities, John Locke, and the Class Officers every year since.
"It's an authentic german celebration that is a great dinner alternative, but it's also a fun and festive way for students to get together," said Locke.
The event also connects the Class Officers with alumnus, creating positive feedback throughout the Robert Morris community.
The RMU marching band made a first time appearance, performing original german tunes while dressed head-to-toe in authentic outfits.
All food was cooked and served by RMU dining services. The menu provided students with a variety of german inspired cuisine including: bratwurst, knockwurst, beer-braised pot roast, german chocolate cake, apple strudel and apfelschorle (sparkling apple juice). Students had the option to use their freedom card to pay for the buffet.
The most popular choice of the night, however, was the free beer given out for those students of age, donated by the Alumni Relations office. Oktoberfest has always been an alcohol friendly event, but in past years the event only offered a cash bar to participants.
"One things about Oktoberfest, which is a part of the original idea, is that it is a way for students to drink responsibly. If you are of age, you can have a beer with professors," said Locke.
President Dell'Omo and Dean Michalenko have been known to make an appearance in the past to get to know students in a fun and casual way.
The office of Student Life encourages all students to drink responsibly and to take advantage of university sponsored events.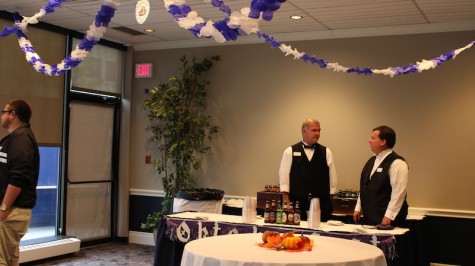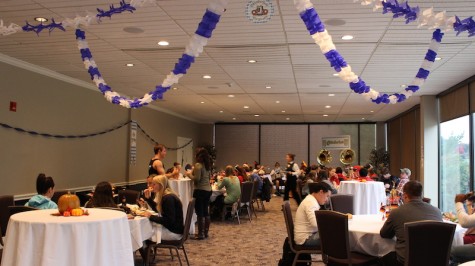 Taylor Himmelberger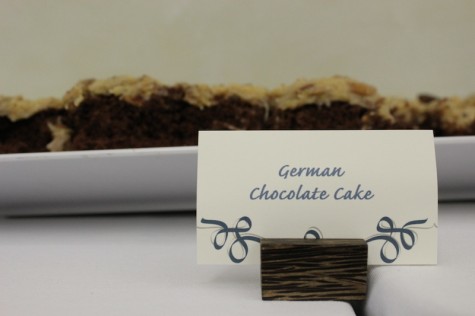 Taylor Himmelberger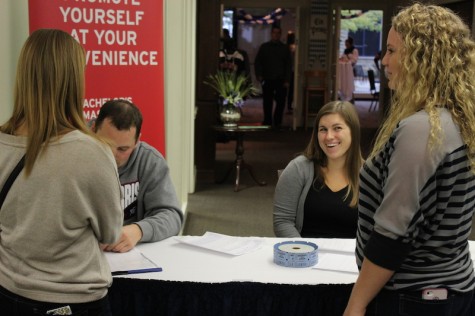 Taylor Himmelberger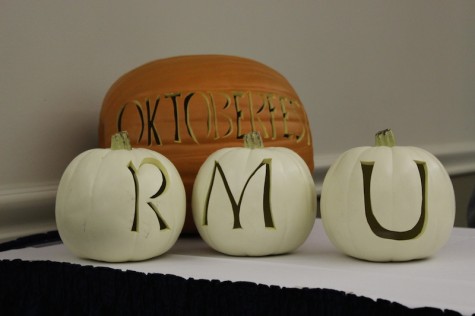 Taylor Himmelberger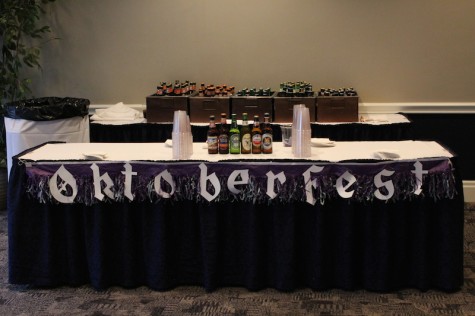 Taylor Himmelberger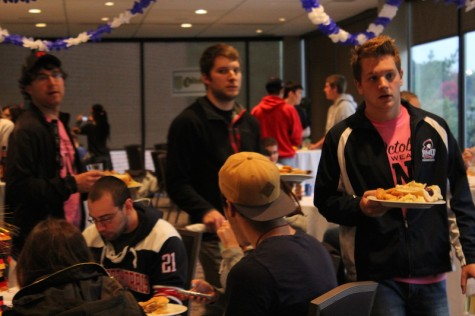 Taylor Himmelberger