RMU helps ensure America "Never Forgets"
Every year, the College Republicans and College Democrats come together for one thing: the anniversary of Sept. 11, 2001. For years now, on Sept. 11 the Nicholson front lawn is decorated with 2,977 flags for every victim that fell on this day.
Reflecting and admiring at the display is important, but there were direct ways available for students to help as well. Members of the two clubs were at a table on the third floor of Nicholson all day collecting donations for the National 9/11 Museum and Memorial as well as passing out information about Sept 11.
When money was raised last year, the University sent a letter that said Robert Morris now has its own brick at the memorial, according to Bob Byers, President of the College Republicans.
The students are participating and raising money for the 9/11 Never Forget project, which has a purpose as clear as the name. The mission of the project is to ensure that people do not forget this day twelve years ago, according to Byers. It is a national project done through Young America's Foundation, and although RMU is one of 177 schools across the country participating, it and Duquesne University are the only two representing the Pittsburgh area.
Because of this, those who made it all happen for RMU take a lot of pride in this project.
"For me, it means a lot, my dad's a firefighter so it hit him pretty hard that day. It's just something where it was such a tragic day and changed America and all our lives forever. There's not a person here who doesn't remember where they were at when the towers fell." said Byers.
Putting up the flags, sitting at the table, organizing fundraising and more may be a lot of work, but the members that are behind it all evidently find it well worth it.
"It's a very humbling duty to be able to set this up, bring awareness. For me, it's really about encouraging other people to feel patriotic about their country, to not forget that 2,977 people that died that day. Not only that, but all the men and women who fought and died in the decade war that was brought on like this," said Joe Tommarello.
As Byers said, everyone remembers where they were, even if they were young. Some, like Tommarello, were ready to do whatever it took to defend the United States – even if all they had was in their garage.
"It's emotional to me to this day. I remember being in 3rd grade at recess and our teachers calling us in then taking us through the process of everything that happened. Later that day, me and my friends, who were young and didn't really know what exactly was going on, put buckets on our heads and got our American flags out of our garages and marched up and down the street. We were ready to fight because we know our country was in trouble." recalled Tommarello
About the Contributors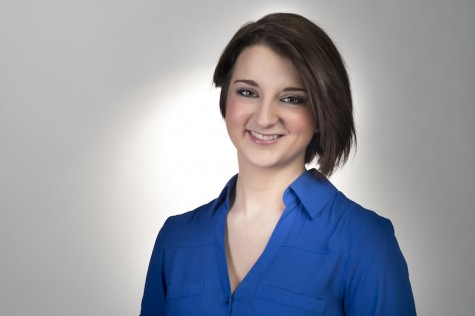 Leah Fleischel, Social Media Editor
A junior communications major with a concentration in journalism and a focus in media studies, Leah is the Editor-in-Chief of RMU Sentry Media. She is...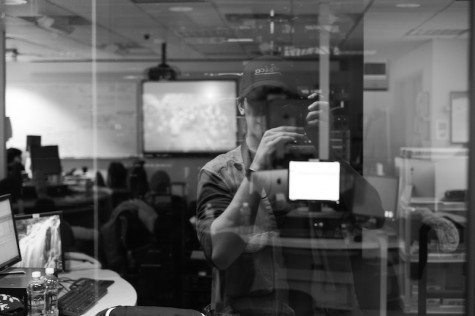 Paul Wintruba, Contributor
Paul is a junior photography major, and is a photographer for RMU Sentry Media.