RMU keeps moving forward with approved 2014-2018 Strategic Plan
It is no secret that RMU has had a successful past five years with constant expansion and improvement coming in great ways. These changes have proven to be a product of the Strategic Plan that was first implemented about six years ago. Now, the university is operating under a new plan that hopes to show even better results. The 2014-2018 Strategic Plan was approved by the Board of Trustees on the morning of Jan. 13 and was announced to the RMU Community through an e-mail from President Gregory Dell'Omo.
"I believe that the Plan will provide a great framework for moving our University forward over the next five years and that RMU will be a better and stronger institution by the time the Plan is completed." said Dell'Omo in the e-mail.
Starting this semester, the academic schools and major administrative units of RMU will start to build individual plans that will carry out the mission, vision, initiatives and goals described in the plan that was approved on Jan. 13. This allows for more faculty and staff to get involved with creating plans that will shape the university than ever before.
This will be the second Strategic Plan for RMU, as the first covered 2008-2012. A review was completed for 175 different units of the university on May 2, 2013 to evaluate the success of the prior plan. After it was deemed to have been both successful and effective, the Strategic Plan Steering Committee was filled with 31 members consisting of faculty and administration and headed by chair Dr. David Majka. This committee met weekly Fridays at noon throughout last semester to work diligently on the new plan so it could be completed, approved and implemented in a timely manner.
"The new Plan represents the perspectives of all parts of the RMU community as well as a lot of very hard work in a relatively short period of time.  We are all the better for it, and I am very grateful for the time and effort dedicated to the planning process by all who participated in it." said Dell'Omo.
About the Writer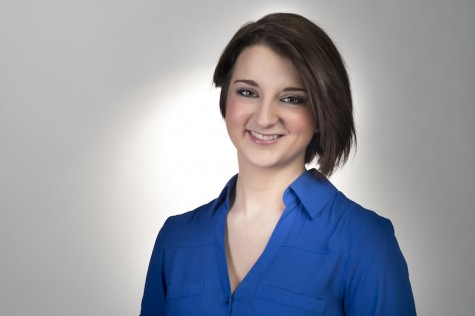 Leah Fleischel, Social Media Editor
A junior communications major with a concentration in journalism and a focus in media studies, Leah is the Editor-in-Chief of RMU Sentry Media. She is...