RMU, Moon Township collaborate on road construction
Hang on for a minute...we're trying to find some more stories you might like.
The main entrance to Robert Morris University stems off of University Boulevard, a busy connector between Pittsburgh International Airport and Sewickley. With RMU being located to the side of the four-lane airport corridor with no dedicated turning lanes, commuting for students and faculty can sometimes be a hassle.
Robert Morris, working alongside the Moon Township Public Works team, have formalized a plan to redesign University Boulevard the entrance of the school.
"University Boulevard is a major arterial road in Moon Township that connects I-376 and Sewickley," said Scott Brillhart, the assistant manager and planning director for Moon Township.
The project, slated to begin after commencement in May, is projected to cost $1 million and will be completed before students return for the new academic year in August.
"Many of us have thought it is something we have wanted to do for a long time, just to improve the safety of the campus entry," said Robert Morris' lead architect Bill Joyce.
This construction project is completely funded by two state grants, county taxes as well as a county grant that RMU has applied for. The plan for the turning lane project has been in talks for around five years, according to Joyce.
In 2011, when Robert Morris purchased the former airport Holiday Inn, which is now Yorktown Hall, the university and the township came to an agreement that RMU would make a payment in lieu of taxes. Moon Township agreed that the payments that would have otherwise been lost with the sale would be directed towards the turning lane project.
The township lost tax revenue with the sale due to the university being exempt from hotel and property taxes.
The project will add two turning lanes going into RMU from both the airport and Sewickley directions. The turning lanes will include separate stop lights and a widened road.
"It's about time," said sophomore biomedical engineering major Evan Steeves. "It sucks coming from Coraopolis and turning left into the campus like it's scary."
Information regarding collisions and accidents at the intersection were not immediately made available by Robert Morris University Police.
"I've driven from the airport direction many times so I am aware of the difficulty of turning into the university," said Anna Navarre, who does not attend Robert Morris, but visits friends often. "Having a designated turning lane would make it safer and maybe eliminate some accidents as well as help those turning right because it would reduce rear-end collisions."
The main entrance to the university will not be affected by this construction process, said Joyce.
"The turning lane project will not trigger any dramatic changes to campus drive but the UPMC Events Center Project will see changes," said Joyce.
When the construction on the events center starts later this year in June, the entrance will undergo changes, but the details regarding the changes to Campus Drive are still under design and have not been released yet.
Robert Morris University Police declined to comment on the project or provide statistics on accidents at the intersection.
About the Contributors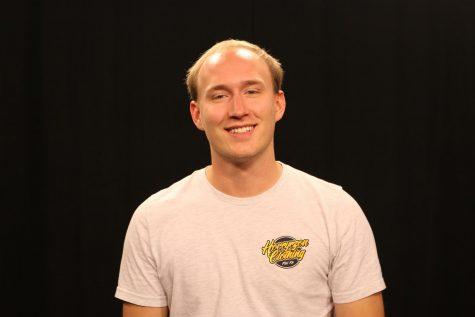 Gage Goulding, News Editor
Gage Goulding is a senior Applied Journalism major with a minor in Public Relations. Gage is the Lead Anchor for RMU Live as well as a package reporter...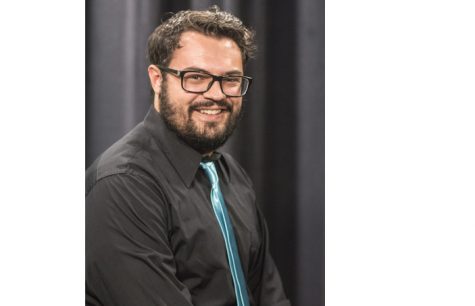 Matt Merlino, Chief Graphic Designer
A senior Media Arts (Graphic Design) major, Matt is the award-winning Chief Graphic Designer for RMU Sentry Media. His design work has won first place...