RMU students looking to build relationship with Navajo Nation
Dr. Karshner and Donna Anderson will be leading a 3-week Service-Learning trip to the Navajo Nation from May 12 through June 1.  The trip is in conjunction with two 8-week courses, Reading Myths (ELIT1060) and Comparative Philosophy (PHIL1020), that Dr. Karshner will be teaching during the second part of the spring term.
"8 weeks doesn't allow for a lot of detail, so these courses are more of a primer for Navajo language, culture, and literature as well as philosophy from stories." said Dr. Karshner.
Karshner has a lot of background with the Navajo nation. It all began in 2006, when he took part in a trip to the nation, but he recalled that it was not as positive as an experience as it could have been. This fueled the idea of having corresponding classes to better comprehend the culture and prepare students.
"Students on that trip didn't have grounding of the culture and were unprepared to experience the culture because they didn't fully understand. I really want students to be informed, and for this trip to be a coming together and blending of communities." explained Karshner.
In addition to learning about the Navajo nation through reading, students will travel to two communities, Rock Point and Pine Springs, both in Arizona. While they are there, they will also have a service component of the trip which is led by Donna Anderson, Director of the Office of Student Civic Engagement. Anderson said the students will tutor at local schools and also assist with general labor such as hauling water and digging rocks for the elderly in the community.
The Navajo nation is very different than anything most students are familiar with, so it is important to understand and be willing to help. According to Dr. Karshner, a typical Navajo community is about 200 people spread about 1,000 square miles with a trading post. They are quite isolated, which is often the biggest culture shock, but they still like to visit each other and stay close with neighbors. Karshner described their living style as "simple and rustic" and compared it to living during the 30's and 40's.
The goal of the trip for both Karshner and Anderson is for RMU to build a relationship with the Navajo community while they are there, not just visit for a few weeks and leave.
The next information session on the trip will be held Tuesday, Feb. 26 from 4:30-6 in the Nicholson private dining area. Sunny Dooley, the Rooney Scholar, will be present to talk about what to expect. Any interested students can attend the session, and at least three more spots are looking to be filled.
About the Writer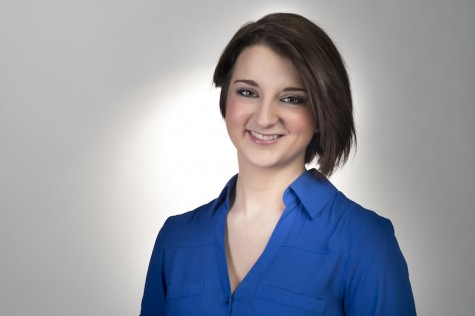 Leah Fleischel, Social Media Editor
A junior communications major with a concentration in journalism and a focus in media studies, Leah is the Editor-in-Chief of RMU Sentry Media. She is...