Robert Morris University Releases New Safety App for Students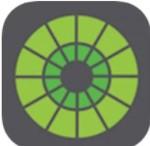 On Wednesday, Feb. 16, 2022, Robert Morris University announced through email their new safety app, Omnilert, is now available for students, faculty, and staff to use. There will be an RMU Alert test on Thursday, Feb. 24, 2022 to ensure that the app is working. If you choose to use the app, please have it downloaded before then.
The app is available for download on your mobile device. Students, faculty, and staff members can download Omnilert through the app store for iPhone or google play services for Android.
After downloading Omnilert on your phone, visit rmu.edu/rmualert and login with your RMU username and password. Once logged in, scroll to the bottom of the page to get your personal access code to set up the app. Be sure to keep this code private. Before you leave this screen, make sure your contact information is up to date.
Once you have set the app up, you should receive a text on the app that says, "Welcome to RMU Alert Mobile," among previous weather emergencies and remote class reminders.
Omnilert offers many features to its users such as a panic button, and immediate push notifications for RMU campus alerts. The panic button allows one-touch calling to either 911 or Campus Police.
There is also a message board located in the app where you can receive text notifications and reminders about class cancellations, remote classes, and weather emergencies.
Students, faculty, and staff members can submit tips to Robert Morris University Campus Police if you are in need of any assistance while on campus.
The app also provides a directory for campus resources that includes phone numbers for campus police, Residence Life, the Counseling Center, and Colonial Central among many other resources.
Robert Morris University is committed to the safety of all of its students, faculty, and staff members and encourages everyone to download the app.