RoMo's adds Millie's ice cream stand to quick service lineup
MOON TOWNSHIP — Students returning to campus from spring break will find a sweet surprise at RoMo's Cafe, as a new ice cream stand will be available for the campus community to enjoy.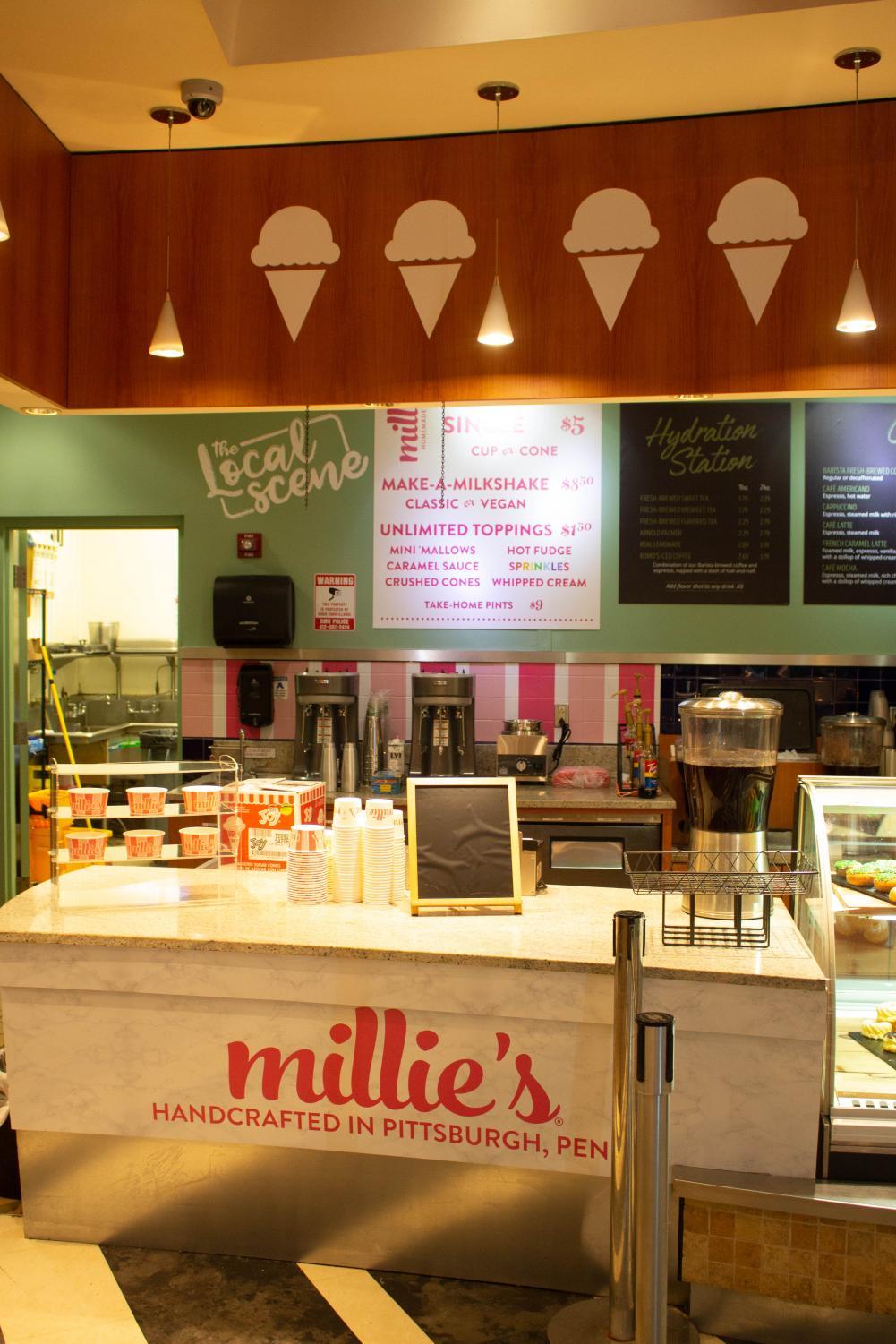 The stall, which is located next to the coffee counter at RoMo's, will serve milkshakes and ice cream from the Pittsburgh based company Millie's Homemade Icecream. A similar stand from the company is available at the University of Pittsburgh.
Stay tuned to RMU Sentry Media for more details.