Romo's RoundUp
Welcome to another edition of RoMo's Roundup to jumpstart your week!
Throughout this week, the sister of Delta Phi Epsilon will be raising awareness for Anorexia Nervosa and Associated Disorders (ANAD) as part of Eating Disorders Awareness Week with several events. Read on to see what specific events are being held.
Monday, Feb. 25
Last week to withdraw from 8 week courses
Tuesday, Feb. 26
Open Mic Night – 8 p.m. – Nicholson Food Court
ANAD Event – All Girls Night with a Nutritionist – 9 p.m. – Salem Hall
Wednesday, Feb. 27
Diversity Speaker Series – Featured speaker is Brandon Hudson, a reporter for WPXI – noon – Rogal Chapel
Internship Seminar – 3:45-5:15 p.m. – Sewall Center
ANAD Fashion Show – 9:15 p.m. – Nicholson Center Food Court
Thursday, Feb. 28
Spring Fever – 6-9 p.m. – Yorktown Hall
Mr. RMU – 9 p.m. – Nicholson Food Court
Men's Basketball – 7 p.m. – Sewall Center
Sunny Dooley Lecture on Navajo Blessing Way stories – 12-1:30 p.m. – Sewall Dining Room
ANAD Candlelight Vigil – 9 p.m. – Fire Pit
Friday, Mar. 1
Blizzard Ball – 9 p.m. – Sewall Center
Men's Ice Hockey Senior Night – 7 p.m. – Island Sports Center
Irish History Month Begins
About the Writer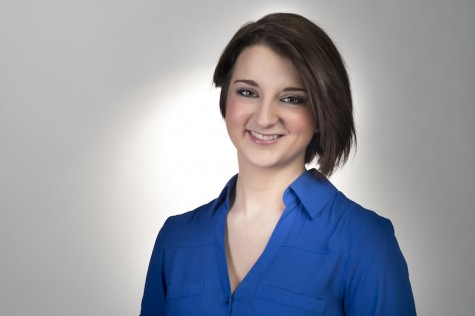 Leah Fleischel, Social Media Editor
A junior communications major with a concentration in journalism and a focus in media studies, Leah is the Editor-in-Chief of RMU Sentry Media. She is...