SAM makes way onto RMU student organization scene
SAM (Society of the Advancement of Management) is a fairly new organization to the campus of Robert Morris.  Although the organization is relatively new, the country and college-wide organization has been in existence since 1912.  The Society of the Advancement of Management is one of the oldest organizations dedicated to the development of professionals in the business field.
SAM President Patrick Beam explained, "SAM is an organization on campus that strives to get the students to bridge that gap between being a student and a practitioner.  We want to see those students excel, we want to see them succeed in what they do and we don't want to see them struggle to find that job after their student life."
According to the organization's website:
Members come from a variety of disciplines — productions, finance, marketing, accounting, research and development, entrepreneurship, — but share a common bond of interest in becoming stronger managers.  SAM builds bridges among academicians, practitioners, and students not only to better share management expertise, but also to develop and promote new management ideas.
The mission statement of the organization explains SAM is to provide an opportunity for the members to increase management skills and expertise through participation in programs and services designed to improve the professional quality of their knowledge, performance, and leadership ability.
"SAM is one of the extra experiences that will put you in front of other students," Beam said.
Beam also explained how he wants to see the organization grow, along with hearing from current members to know their ideas, needs, and desires about what the organization can do to grow and expand here on campus.
SAM is an organization that fits well with the mission statements of RMU.  They are an organization that is run by the students and are dedicated to helping individuals excel during and after their time here at RMU.
For More Information about SAM, contact any of the following:
SAM President – Patrick Beam
SAM Vice President – Ali Reynolds
RMU Faculty Advisor – Dr. Haney
About the Contributor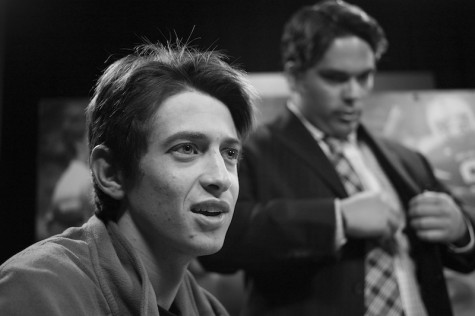 Mike Funyak, Staff Reporter
A Senior Business major with a concentration in Management at Robert Morris University, Mike is a Staff Writer and Blogger for "The Sentry."

In...