SGA Update
This week's SGA meeting started out with a Residence Life (ResLife) updated from Ashley Williams.
– Housing selection will begin March 19.
– Housing deposits (non-refundable) will be due on March 19.
– Suite applications will be made available on Feb. 3 and will be due on March 19.
– At least one nursing student floor will be offered at Yorktown Hall, pending interest.
– Housing for students not from the general area, as in far-traveling and out-of-state, will be offered in one of the traditional on-campus dorms.
– Room selection times will be determined by the amount of credits completed.
Following the briefing from Williams, the meeting continued as usual with officer reports, the student life report and general discussion.
– This year's Blizzard Ball will be held on March 1 from 9 p.m. to midnight in the Sewall Center. Ticket distribution will begin on Monday, Feb. 18 in the Student Life Office. Each student is entitled to a free ticket for themselves and one guest.
– On Feb. 11, the SGA meeting will be used as a focus group regarding RMU dining services.
– 2013 – 2014 SGA Executive Board election information will be made available at the Feb. 11 meeting.
– Faculty and staff recognition awards information will also be made available at the Feb. 11 meeting.
– Feedback was collected on the yearly student planer, a decision on its future is still pending.
The next student government meeting will be held on Monday, Feb. 11 at 5 p.m. in the Franklin Center room 203.
About the Writer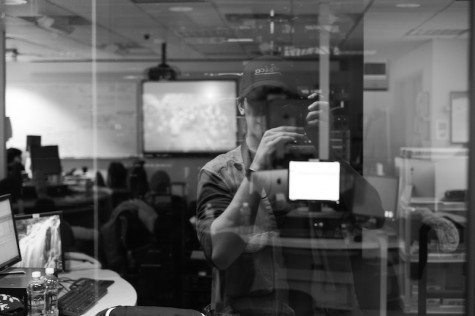 Paul Wintruba, Contributor
Paul is a junior photography major, and is a photographer for RMU Sentry Media.