117 employers appear at annual Career Expo
The Robert Morris Career Center held their annual Career Expo on Oct. 7 in the Sewall Center Arena. There were over 120 employers pre-registered with 117 employers that attended the fair. Among the company booths were Finish Line, UPMC, Coca-Cola Refreshments and PNC Financial Services Group.
"The employers that we have here today are diverse and I believe that just about every major is covered and represented today," said Sheila Broman, Internship Coordinator and on-campus recruiter.
The Career Center begins planning the expo about seven to eight months in advance by sending out invitations to a database of about several hundred employers.
There was no pre-registration required for students, and the Career Expo was heavily marketed towards professors to help attract more students. Last year, there were approximately 700 students that attended.
Kishma Decastro-Sallis, Director of the Career Center, hoped that the number would be closer to 1,000 students attending this fall and taking advantage of this opportunity.
"The main goal is for students to get good, professional work-based experience and opportunities, be it, internships, full or part time jobs," she said. "But primarily, it would be for students to get great internships and full-time job opportunities."
This networking opportunity is something that freshman through seniors take advantage of when thinking about the future.
Senior Teleah Scott said that she is looking for potential career options after her graduation in May. Freshman James Vicheck found the Career Expo helpful to find what employers are looking for in potential employees.
Employers are looking for many aspects in an individual when looking to hire, but there is one important step becoming that person an employer wants.
"Be willing to get your foot in the door with whatever position, so find where you want to work and get your foot in the door," said Robert Schmelig, REI store manager.
About the Writer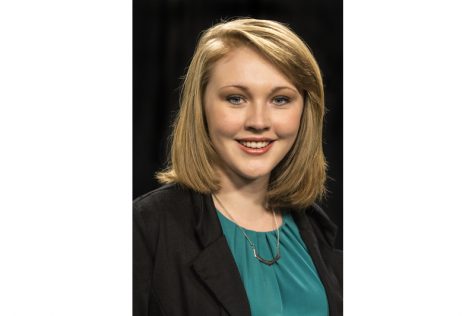 Hannah Smith, Social Media Manager
Hannah is a senior communication major with a concentration in journalism, who serves as the social media manager of RMU Sentry Media. She previously...