Students react to Trump administration's travel ban
Hang on for a minute...we're trying to find some more stories you might like.
During the week that followed Jan. 27, 2017, students at Robert Morris University reacted to the Trump administration's executive order on immigration.
Students exchanged several perspectives after hearing about the travel ban. The order, signed on Friday, Jan. 27, placed 90-day travel restrictions on citizens of Syria, Sudan, Iraq, Iran, Somalia, Libya and Yemen. It also suspended the U.S.'s general refugee program for 120 days and halted the Syrian refugee program indefinitely.
"I think there's a lot of flaws in it… I think that the ban was not necessary at all," said Stephanie Raley, a freshman student at RMU. Her friend, Rachel Beck, said, "I personally support it—not long-term, but short-term."
Students speaking their minds noted that not many others on campus were comfortable sharing their thoughts about the travel ban. "It's a touchy subject," said engineering student Elliot Kabay.
Raley echoed Kabay's perception, saying, "It's not easy to talk about."
The students willing to comment also shared their views about James Robart, a U.S. District Judge from Washington, and his decision to pause the travel ban by issuing a temporary restraining order. The judge's ruling raised concerns about the ban's legality.
"Knowing what I know about the U.S. government, (the order) is not unconstitutional," Kabay said.
Beck said she was surprised to hear about the federal judge's decision, which the Trump administration appealed to a higher court: the 9th U.S. Circuit Court of Appeals. Addressing the legal opposition, Beck said, "The way that it's being presented now is not the correct way to go about it."
Raley added, "That's a start that it's paused."
Megan DeArmit, a junior student and president of the RMU College Democrats, shared her thoughts in an email interview about the travel ban, saying, "Judge Robart's decision is the epitome of this nation's system of checks and balances. It's important for all of us to remember that, although it might not always seem it, no one person has all of the power."
In the past year and a half, some have supported admitting 10,000 Syrian refugees, and others have supported building safe zones in Syria.
Kabay emphasized that he did not support the ban for fear of immigrants.
"If we make all the countries… like us, no one will leave their country, because they have everything they need there," he said.
He also expressed support for building safe zones. On the federal judge's decision, he indicated that people could have waited to see the effects first, saying, "I wish it wouldn't have had to happen."
On the flip side, DeArmit called the travel ban "un-American," and Beck said that most students' opinions on the ban were "more on the 'against' side."
Students at Robert Morris will likely see more news on the travel ban in the coming days and weeks. The 9th U.S. Circuit Court of Appeals heard oral arguments for the case on Tuesday, Feb. 7, and affirmed the lower court's stay. If the White House appeals, the Supreme Court may take the case.

About the Writer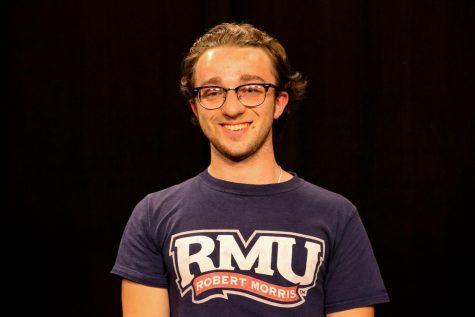 Julian Gregorio, Copy Editor
Julian Gregorio is the Copy Manager at RMU Sentry Media. He is a sophomore economics major at RMU, and he has contributed news and opinion for The Sentry....