Students reflect on President Howard's inauguration
Kicking off homecoming weekend, students attended the inauguration ceremony of Christopher B. Howard, the eighth president of Robert Morris University.
Although students have gotten time to know Howard since February, he comes after Gregory Dell'omo, who helped Robert Morris' student body grow.
"He's got big shoes to fill, Dell'omo was really impressive. He was definitely a people of the students—Chris Howard is a different type of leader, " said Daniel Spittel, a senior at Robert Morris. "Dell'omo was for the people by the people. You'd see him at the cafe everyday. He would be at every home basketball game. He felt like he was one of the students. Howard seems like more of a commanding presence — you know he's a leader. Obviously he relates to the students, he's going to be a student. He wants to relate to the students as much as possible and make RMU the best experience possible, but you can definitely feel he's more of a leader type."
During his inauguration speech, Howard discussed his plans for the university going forward including how he wants to make Robert Morris a better place for minorities and single moms.
"I think he's going to be a really good president," said junior Kenneia Williams. "I think he spoke last semester, I know he was trying to make the African American community on campus stronger but not even just African Americans, but the minority he said how people leave after the first year so trying to keep people here the whole four years."
An alumni of the U.S. Air Force Academy and a retired Air Force lieutenant colonel himself, President Howard also discussed how he plans to make the university a better place for veterans.
"I'm particularly attracted to the interest that he has in really helping those students who might be first generation college students, which includes veterans who may be first generation college students coming from military families or military backgrounds," said Harvey Young, a personal friend of Howard. "So I'm really appreciative of the fact he is very intentional of making that happen."
About the Writer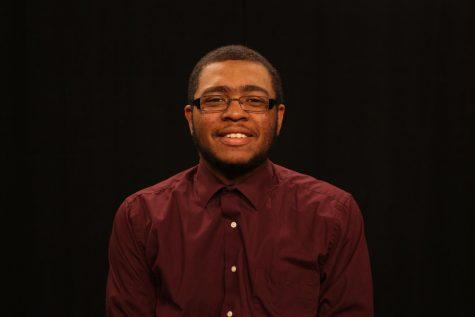 Malyk Johnson, Contributor
Malyk Johnson is a sophomore journalism major. He is the assistant news manager at RMU Sentry media and the program director for RMU Radio. He grew up...