Support for RMU's Veterans
Last Wednesday afternoon, student veterans from RMU gathered for this semester's first meeting of the Student Veterans of America. President of the organization's RMU chapter, Jared Mckee led the meeting with his fellow officers, discussing the process of transitioning to the college setting after active duty.
On a more personal note, faculty advisor, David Ausman, discussed the opportunities that RMU provides to its student veterans. One such opportunity provided is the Student Veteran Center, which is located on the first floor of the Jefferson Center.
"Very few universities have something like this," Ausman stated.
The center is open to all student veterans, and those students are encouraged to take advantage of the facilities.
"You all have great stories. You all have great experiences," Ausman continued, encouraging student veterans to use the Veterans Center as a networking opportunity to meet with more of their veteran peers, in addition to the financial aid assistance.
About the Contributor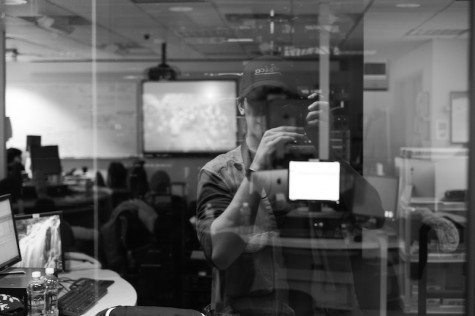 Paul Wintruba, Contributor
Paul is a junior photography major, and is a photographer for RMU Sentry Media.