SWAT team responds to hostage situation developing in Pittsburgh
Local news stations are reporting that at 8:16 a.m. this morning, 22-year-old Klein Michael Thaxton walked into the offices of CW Breitsman Associates, a pension and investments firm on the 16th floor of Three Gateway Center in downtown Pittsburgh.
According to employees of the 16th floor, Thaxton ran into the office at about 8:10 a.m. and demanded a call to 911 and to lock the door. They went on to tell WPXI that the receptionist's father is being held hostage.
News reports say Thaxton is currently communicating with friends via Facebook and is still being described as "cooperative."
This is not a case that police want to wear him down, they want to figure out what he has to say and go from there, according to a criminal investigator working with NBC.
Thaxton's mother has gone inside Gateway Center to try to talk to him.
Nate Harper, Chief of Police of Pittsburgh has stated to WPXI at 11:58 a.m., for the public to not add Thaxton on Facebook or encourage in any way for Thaxton to take the matter any further than it has already gone.
"We may be here a while but we are willing to be here as long as it will take," said Chief Harper.
Thaxton is described as being a "good person that has served in the military and is going through a tough time in his life right now," according to Ferris Thaxton, Klein's uncle during a phone interview with WPXI.
Still, no one knows why he is holding hostages and still has no demands according to Chief Harper.
Thaxton does have a previous criminal record but isn't very serious according to WPXI.
"It just doesn't seem real, it's unbelievable," Kathi Dvorak said, an administrative assistant at AXA Advisors.
Police have closed off the Liberty Avenue off-ramp from I-376 and encouraging people to stay away from the scene.
In addition to these road closures, busses in the area are being rerouted and the Fort Pitt Bridge ramp is closed. WPXI is also reporting that the area near Gateway Center subway station is shut down.
For updates throughout the day, be sure to check RMU Sentry Media's twitter @rmusentry.
UPDATE: Klein Michael Thaxton's Facebook page has been taken down.
UPDATE: Suspect has peacefully surrendered and is in police custody. The hostage has also been released unharmed.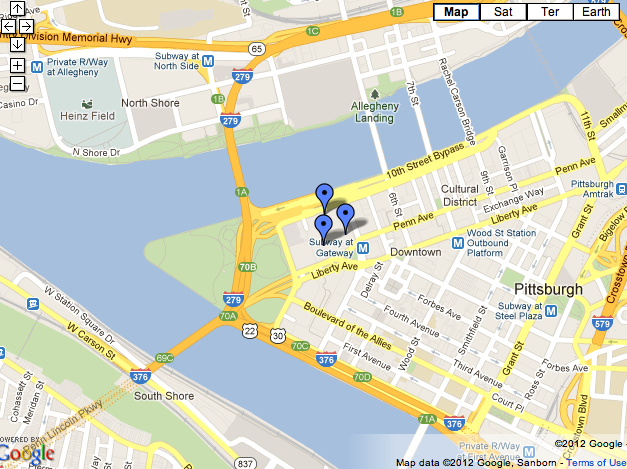 About the Writer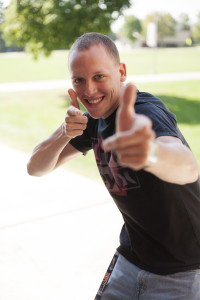 Patrick Ryan, Assistant News Editor
Patrick is a junior journalism major with a minor in photography at RMU. He is also the News Editor for RMU's student-run newspaper, "The Sentry."

In...