WLMP student speaker series back in person at RMU
On Nov. 9, RMU's Women's Leadership and Mentorship Program (WLMP) hosted its fourth Student Speaker Series entitled Partners in Excellence.
The series was created by RMU student and WLMP member Kristen Davis who hosted the event every semester since fall of 2019. Despite the cancellation of the spring 2020 event and last year's series being virtual, the WLMP was excited be back in person for the program.
This year was the first time speakers were able to present with a team in the Ted Talk style event. Four presentations were given by six speakers which included both undergraduate and graduate students. Topics ranged from the importance of making connections, to overcoming fears, to RMU's own partnerships that benefit students.
Davis began the series in order to create new connections with students she did not know.
"I decided I was going to take the initiative to make space for some networking within our program," Davis said. "The added bonus was that it was a great public speaking experience and opportunity for women to practice sharing their stories in front of peers that they trusted."
Each semester, Davis comes up with different ideas for the program, then narrows the ideas down to create a theme. Speakers have about 8-10 minutes to present their take on the theme and at the end of the event are available to answer questions from the audience.
This year's audience, which was open to students, faulty, and community members, had over fifty people in attendance. While the event was in person, there was also an option to join remotely to optimize the program's accessibility.
Davis hopes that the event is meaningful for both the speakers and the audience.
"For speakers, I hope they gain more confidence in their ability to share a story and connect with their audience," Davis says. "For our audience members, I hope they gain some insight about the different perspectives on our themes while feeling more personally empowered to dream big and do big things in their own lives."
Davis says they are starting to plan for their next event, which will be held next semester. More details will be released when available.
About the Contributor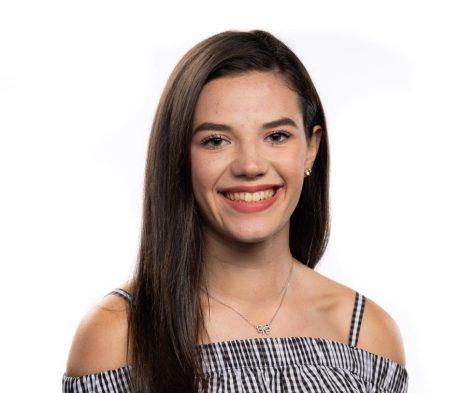 Grace Hampton, Contributor
Grace is a freshman Business major from Pittsburgh.