WWII vet featured as Constitution Day speaker
In previous years, Robert Morris has held essay contests and debates in order to commemorate Constitution Day.
However this year, Dr. Phillip Harold wanted to do things differently by bringing a guest speaker to campus.
After discussing this possibility with Susan Parker, an Assistant Professor of Education, Harold was notified that WWII veteran Carl Walpusk resides in Moon Township and, as a result, decided to have the 90 year old highlight the university's Constitution Day celebration on Sept. 17.
"I've been trying to get an event like this for years and so I jumped on it when [Parker] said, 'There's this guy living in Moon and he was a part of the 'Forgotten 500,'" said Harold, the Associate Dean of School of Education and Social Sciences. "Susan Parker is Serbian and has ties with [the Serb National Federation] and they said they would cosponsor it, not because he's Serbian, but because of his story."
After getting drafted by the Army Air Corps at the age of 19, Walpusk's plane was shot down over German-occupied Serbia during a bombing raid, forcing him and his crew to evacuate the aircraft.
It was there that he received aid from a Serbian Resistance group who hid him and his comrades for 33 days until the U.S. government ordered Operation Halyard, an Allied airlift operation that occurred behind enemy lines.
However after being rescued, Walpusk and the other airmen were not permitted to share their experience until 2007 when the events were immortalized in Gregory Freeman's The Forgotten 500.
"It was hushed up. He said at the end that the U.S. Government chose [Communist leader Josip Tito] and told everyone to be quiet, had a gag order on the soldiers, so you're not allowed to say that the Chetniks are really the good guys," said Harold.
Walpusk's address was made possible by the RMU Oral History Center, an archival system on the third floor of the Patrick Henry Center that documents local history.
"The oral history center was created, essentially, to foster firsthand accounts of history from people who have lived through important events in the past," said Dr. John McCarthy.
"Primary sources are firsthand accounts of major events of the past and Robert Morris has been blessed to have this wonderful project of having veterans of the U.S. military as students through scholarship and things like that," he said. "One of the things that we've been able to do is interviewing veterans of foreign wars in the United States and we're going to continue to do that."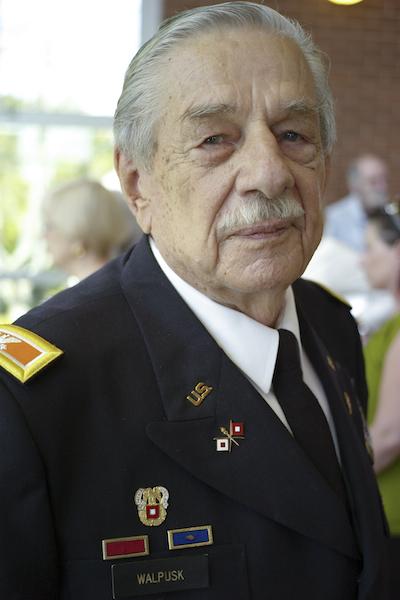 Paul Wintruba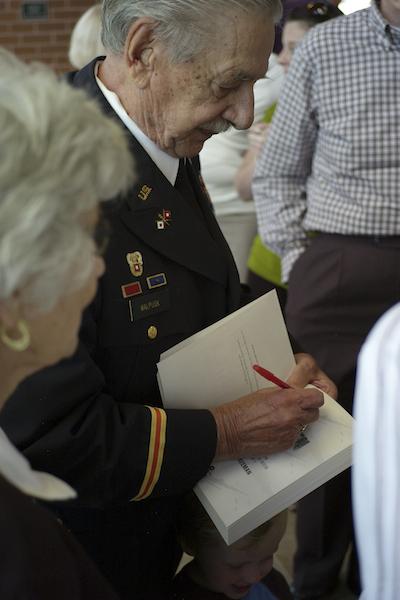 Paul Wintruba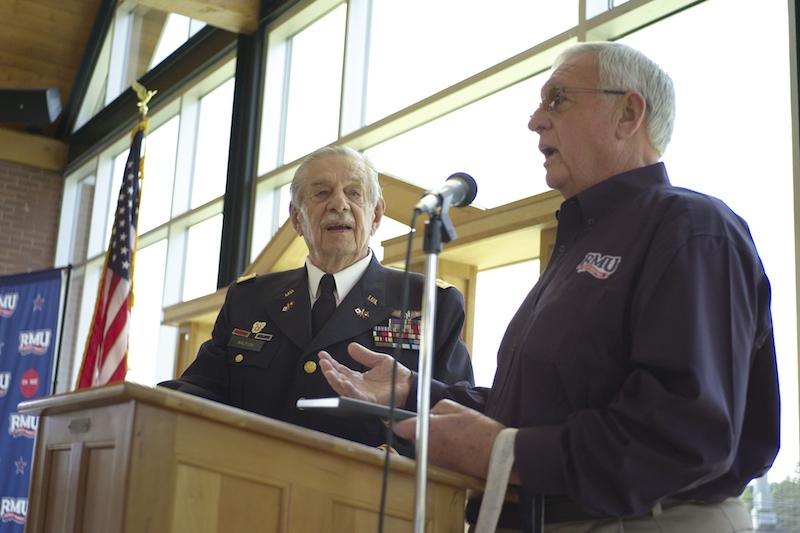 Paul Wintruba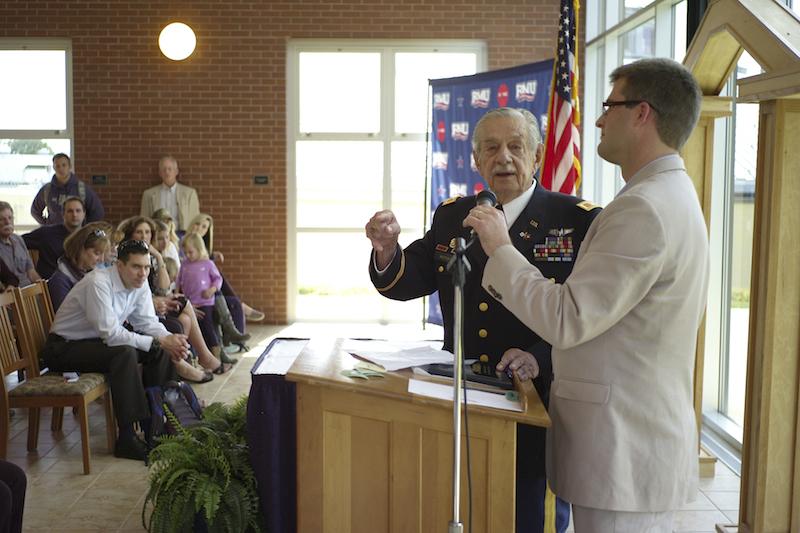 Paul Wintruba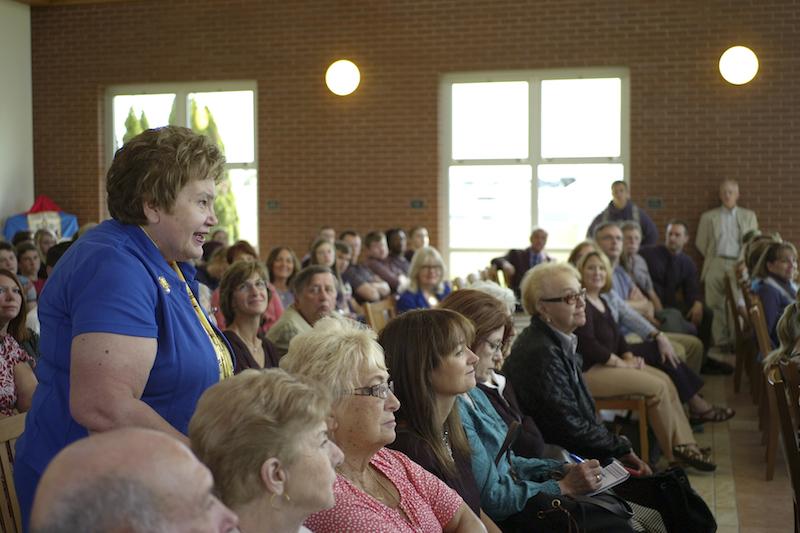 Paul Wintruba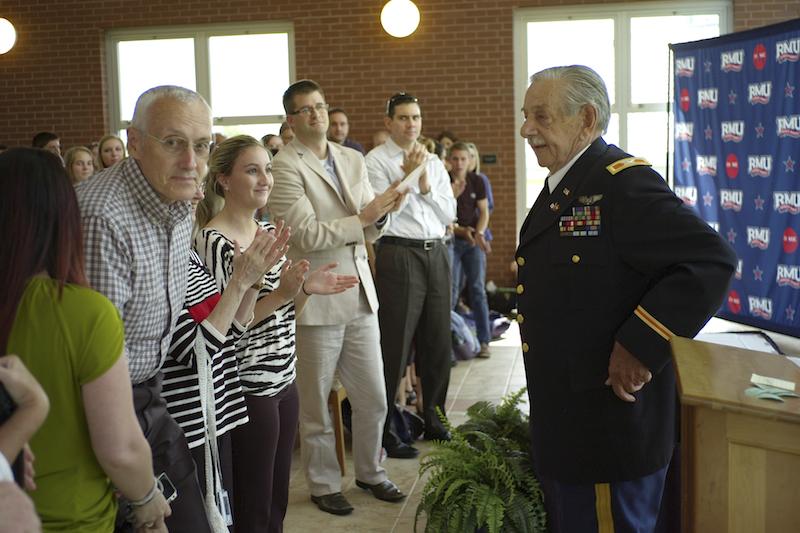 Paul Wintruba