Yona Harvey gives a talk at Chatham University about writing for Marvel Comics
Hang on for a minute...we're trying to find some more stories you might like.
Yona Harvey is one of the first African-American women to write for Marvel Comics. She gave a lecture at Chatham University on Oct. 18 detailing the process of her writing the book "World of Wakanda."
Harvey is a professor at the University of Pittsburgh and a poet. She is credited as the author of the poetry collection "Hemming the Water."
"I think the similarities have to do with how concise you have to be, so in poetry, you have to say a lot to touch on a lot of large topics but with a very limited number of words and I think that completely translates to writing comics," said Harvey. "You know you can't fill the panels of a comic with paragraphs and paragraphs of text. You have to kind of boil it down and think about what's the most essential thing you're trying to say in this line, in this caption, in this panel, on this page, in this scene."
Her book, "World of Wakanda," will focus on the adversary to Black Panther, the king of the fictional African country, Wakanda, named Zhenzi, giving her an origin story.
"I don't know if there is really any such thing as a villain, as in this person is totally evil and to be written off," said Harvey. "I think everyone has a backstory and I'm interested in people's flaws and their thinking and what makes them do what they do even if those actions are heinous."
Both Harvey and Roxane Gay will be writing stories taking place in the fictional country of Wakanda. Both writers will be writing characters that are black women. During the presentation, a student asked if Harvey felt the need to write a safe character, in reference to both Harvey and Zhenzi being black women writing for a white audience.
"I feel very liberated and focused on Wakanda and that world and all of the freedoms that it allows me," said Harvey. "There's a lot of different characters and battles fought in that space."
She discussed her interactions with other comic book writers including her co-writer, Tahisi Coates, and her illustrator, Afua Richardson.
"I just come from a place of openness as far as genre is considered I'm not really dogmatic about putting a label on everything at first," said Harvey. "There's no way, often, that you know what the piece is going to be when you hear it in your head."
Harvey also talks about how different writing comics is from writing poetry and comments on how fast it was writing a comic book.
"When I wrote my first poetry book it took 10 years off and on… Even though that was very scary at first, I found it to be actually very useful," said Harvey. "I like just messing up and going at it and trying a bunch of drafts and tossing ideas out and not feeling like it would be the end of the world if it those ideas didn't work out."
Harvey is also working on another comic book she can't currently talk about and a book about her late sister.
"I'm writing a memoir, a book about my late sister who suffered from depression," said Harvey. "And so there is a lot of overlap around suicide, and self-care and black women's mental health and it is a labor of love as they say, but I'm very invested in that book and I can't wait."
About the Writer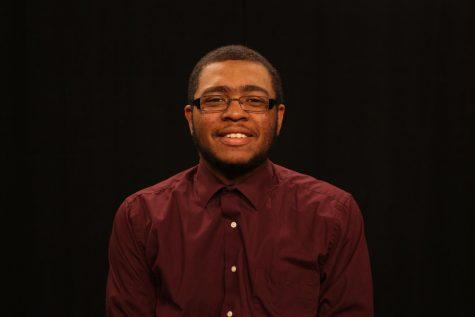 Malyk Johnson, Contributor
Malyk Johnson is a sophomore journalism major. He is the assistant news manager at RMU Sentry media and the program director for RMU Radio. He grew up...