Analyzing the NEC after Week 1
The start of Northeast Conference play last weekend further proved that who will be crowned champion come the end of November is still really a toss-up at this point. We're talking about the NEC, a conference where the last two champions were selected dead last in the preseason coaches poll.
But if one thing is looking pretty clear right now, it's that Robert Morris won't be in the race.
Reigning champion Sacred Heart is the likely favorite based off non-conference results. The Pioneers destroyed Robert Morris in their NEC opener, and have quality wins over Marist, Lafayette and FCS powerhouse Delaware, where they held the Blue Hens to just seven points on the road.
Duquesne is the team most likely to give Sacred Heart a run for its money. They're riding a ton of momentum at 4-2, rallying off four consecutive wins after a 0-2 start. However, they were taken to the wire against Central Connecticut State last week in a 28-20 win, when Blue Devils quarterback Nick SanGiacomo was limited in the second half with an injury to his throwing shoulder.
Ironically, the Dukes take on Sacred Heart this weekend at home. They're 3-0 this season at Rooney Field, and are coming in averaging 436 yards of total offense and 30.2 points per game. It's going to be a battle between the Duquesne offense and the Sacred Heart defense, with the winner being a likely favorite to win it all.
Just don't forget about Bryant. They've kind of been the sleeper team this season, quietly mounting a 4-1 non-conference mark with impressive wins over Stony Brook, Bucknell and CAA program Maine. The Bulldogs could easily race to a 3-0 NEC record, as they play St. Francis, RMU and Central Connecticut in their first three conference games.
Central Connecticut State turned a lot of heads to begin the year when they upset Towson, but have struggled since then. The Blue Devils' offense is centered on talented running back Rob Holloman, though maybe a little too much. In three of their four losses this season, Holloman was limited to under 80 yards with zero touchdowns.
Things don't look very bright for Robert Morris right now. Not only are the Colonials winless on the year, but several of their non-conference losses came against teams that other NEC programs beat.
The transitive property doesn't always apply in football, but it does shed some light on how far behind Robert Morris actually is.
RMU got blown out by 47 points to Lafayette, while Sacred Heart beat the Leopards 27-14, and Wagner put up a much better fight falling 35-23.
Wagner only lost by five to Monmouth, who dominated Robert Morris 51-20 in Moon Township. The Colonials also lost 31-7 to Dayton, who Duquesne handled easily 33-13.
It just doesn't look good for head coach John Banaszak and Robert Morris. There's been plenty of talk and reports around the team that not everyone on the roster is truly buying in. With a 0-6 record, doubt could be setting on the mindset of a young team.
That being said, there's an extreme possibility Robert Morris could be 0-11 at the end of the year. The only opponent the Colonials can compete with right now is St. Francis, and they don't play the Red Flash until Nov. 15, the second-to-last game of the season.
Not the start a first-year coach needs to restore confidence in the program, or faith in the future.
About the Writer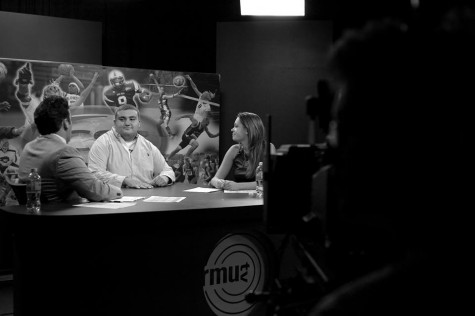 Chris Mueller, Sports Reporter
Chris is a junior Communications major at RMU with an applied concentration in journalism. He is Sports Editor for RMU Sentry Media.  As current Sports...