Alumni update: Brian eager to continue hockey career
Former Robert Morris women's hockey goaltender Delayne Brian has accomplished something that few of her peers have done.
Brian, who was recently drafted into the Canadian Women's Hockey League, joins former RMU hockey alum Brianne McLaughlin as the only Colonials to be drafted into the CWHL, after she was chosen by Team Alberta as their first pick in the second round.
"Everyone wants to get drafted. You have to sign up for the draft, so I was hoping I would get drafted, I was just shocked that I was drafted so high up," said Brian, who graduated from RMU in 2013 with a degree in psychology. "I was out doing errands at the time and the guy called me and told me. I hadn't noticed until he told me, so I was pretty excited about it."
The Winnipeg native began her collegiate career at Wayne State University, in Detroit, but after WSU's women's hockey program folded, Brian thought she might be out of a job. Fortunately, RMU was in need of another netminder, and after a few phone calls were made, Brian was a Colonial.
"I came into Robert Morris just kind of being happy that I was still able to play at a high level. I wasn't the starter, but being able to still be able to practice with the team and compete at the higher level kept me on my game and ready to go for next year," she said.
In her Robert Morris career, Brian played in six games and gathered a 2-2 record with 93 saves.  At Wayne State, she shattered multiple records, including most starts in a season, most saves (978), and most minutes played (1856:08).  In her final season with the Warriors, she tallied six CHA Goaltender of the Week and three CHA Goaltender of Month accolades.
Brian clearly has had an excellent career as a goaltender, and does not plan on slowing down anytime soon.
"I'm hoping to continue that [playing at a high level] with Alberta, playing there, and making the team for as long as I can until they don't think I'm able to anymore," said Brian, who won a silver medal as part of Hockey Canada's Under-18 national team.
"We're excited that Delayne has the opportunity to continue her hockey career. To be drafted that high with the first pick in the second round is a great accomplishment, especially when many don't have the chance to continue their playing career after college," head coach Paul Colontino said in a press release.
"Obviously, I have to thank my teammates from this past year at Robert Morris for keeping me up at that level and pushing me hard at practices," Brian said.  "And thank the coaches, as well."
The first contest for Team Alberta will be November 9 against the Toronto Furies, while RMU will begin play on September 29 against the Toronto Aeros in an exhibition match.
About the Contributor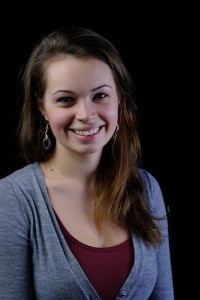 Haley Sawyer, Assistant Sports Editor
Haley is a junior communication major with a concentration in journalism.  She is involved in both print and broadcast journalism at the Academic Media...