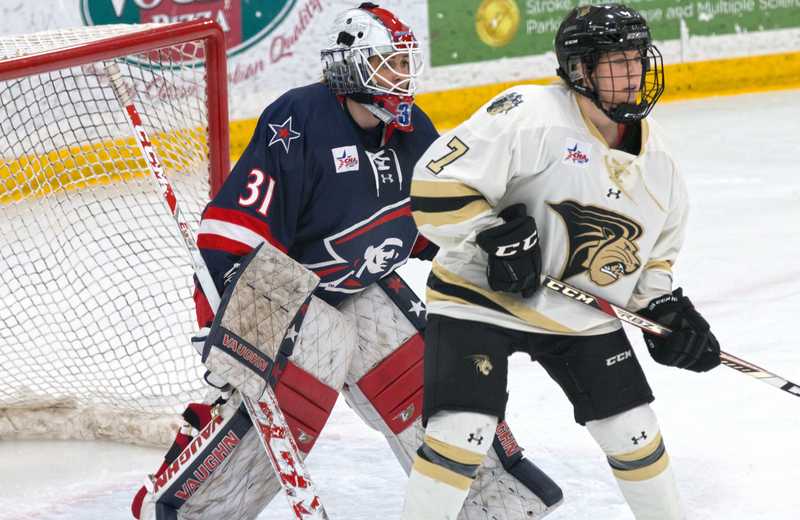 Breaking down the incredible success of Elijah Milne-Price
Going into her senior season at Robert Morris University, goaltender Elijah Milne-Price was an absolute no-name player to the casual RMU women's hockey fan. EJ, as she is called by most who know her, had played in just four total games in her career as a Colonial. She had made just 40 saves in just over 120 minutes of ice time.
But this season, Milne-Price has exploded onto the scene here in Moon Township and is looking to cement her legacy in what has been one of both the most shocking and magical seasons Robert Morris University has ever seen between the pipes.
From playing four games 40 saves in her first three seasons combined, to 28 games played and 611 saves in her senior season alone, Milne-Price has not only been good, she's been absolutely sensational.
She is currently the eighth best goaltender in the nation according to Goals Allowed Average(GAA), 11th in terms of save percentage and seventh in total shutouts. And that's not even to mention the records she has shattered at Robert Morris.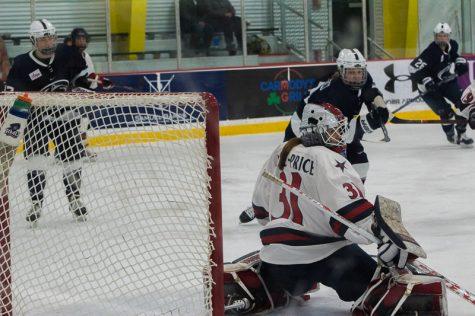 Milne-Price has had four shutouts in the past six games alone but in the midst of this impressive play, she also broke the record set by Olympic Silver Medalist and current RMU goalie coach Brianne McLaughlin for longest stretch of play without allowing a goal, going a stretch of 181:09 without seeing the puck get past her in the crease.
She became just the third Colonial ever to post back-to-back shutouts in a weekend and she managed to do this twice, the first player to do so in program history. All of this while breaking the record held by Jessica Dodds for most shutouts in a single season.
And while the offense of the Colonials where stars like Brittany Howard, Amber Rennie and Jaycee Gebhard are the talk of the town, Milne-Price is quietly executing at a level of one of the most elite goalies in the nation.
A storyline which nobody saw coming but that everybody should be rooting for.
The new star of RMU hockey is epitome of what is possible if you are willing to put in the work, showing that it is never too late to do the things you always imagined you could.
This season provides new challenges for a nationally ranked Colonials team that is going into battle with some incredibly tough conference foes. And despite RMU's second straight CHA regular season title, to get to the NCAA tournament for just the second time ever is going to require some legendary play from their goalie.
The Colonials didn't even clinch the conference championship until the final day of the regular season. Beating out the likes of Mercyhurst and Syracuse.
But it is against those top teams where Price has shined the brightest.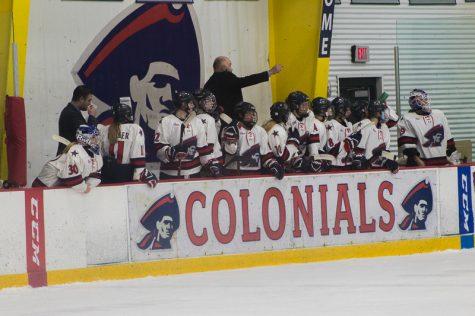 Against Syracuse this season, Milne-Price has allowed just five goals in four games this season while making 99 saves for a 95.2% save percentage.
When battling the Lakers of Mercyhurst, Milne-Price has allowed just six goals in four games while making 101 saves for a 94.4% save percentage, unprecedented when playing the best teams in the conference.
Without trying to get too far ahead, Milne-Price could be the piece of the puzzle that propels RMU past the first round of the NCAA tournament. She looked strong against fourth-ranked Colgate earlier in the season and another impressive performance against a nationally ranked opponent on the biggest stage could allow Patty Kazmaier candidate Brittany Howard to take advantage and slingshot the team into the next round, potentially national championship contention.
If there's a reason you shouldn't sleep on the Robert Morris Colonials, it's Elijah Milne-Price.