Colonial Talk: MBB vs. Wagner
Final: Robert Morris 74 Wagner 70
RMU Top Scorer: Karvel Anderson-21 points
RMU Top Rebounder: Aaron Tate- 9 rebounds
Lethal: Karvel Anderson continued to display his lethal stroke from all over the court. He finished 7 of 13 from the field, and 4 for 8 from beyond the arch, against a tough defensive Wagner team that made an effort to guard and sometimes double team him. He's emerged as RMU's primary scorer, and if given anything of an inch, it's almost a guaranteed make from Anderson.
Rallying Together: Down to an eight player rotation, the team showed a whole lot of resilience out there tonight.  Everyone was involved, picking each other up, and playing hard-nosed Robert Morris basketball. Kudos to Coach Toole for making sure the team had the right mindset, but the leaders of the squad (Anderson, Lucky Jones, and Anthony Myers-Pate) have really displayed quality character while weathering the current situation. Hearing the players' and Toole's comments after the game, it looks like this will be the rotation for the rest of the season.
Aaron Tate: Tate came up huge tonight with Stephan Hawkins getting into early foul trouble. An undersized forward, Tate played an integral role in slowing down the Seahawk frontcourt, while grabbing nine rebounds that led the team. He also played solid defense throughout the night. Tate's biggest part of the night was when sunk a huge free-throw late in the game to secure the victory. He will need to step up the rest of the season in order for RMU to make a serious run
Birthday Boy: On his 20th birthday, Kavon Stewart came up huge for the Colonials. He provided quality minutes when Myers-Pate or Anderson needed a rest, and made 10 of 12 free throws on the night, his only points of the game. 10 points and four assists for a freshman is a good performance, and you can really begin to see his game maturing a bit since he first got here.
The Colonials moved to 6-0 in the NEC with the win, their best start in school history.  Next up on the docket is a matchup with Bryant on January 30th. Tip-off is set for 8PM here at the Sewall Center.
About the Contributors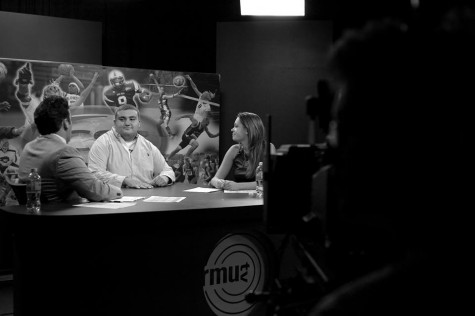 Chris Mueller, Sports Reporter
Chris is a junior Communications major at RMU with an applied concentration in journalism. He is Sports Editor for RMU Sentry Media.  As current Sports...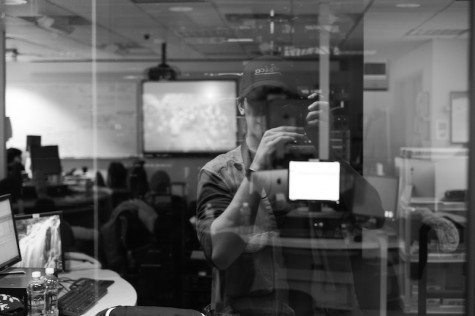 Paul Wintruba, Contributor
Paul is a junior photography major, and is a photographer for RMU Sentry Media.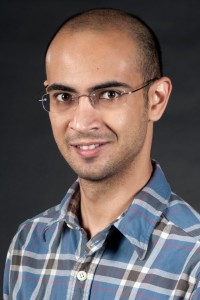 Ahmad Aljuryyed, Staff Photographer
In short, I am an aspiring Photographer and I hold a degree in Information Systems with a minor in Photography. I was born and raised in Riyadh, Saudi...