Colonial Talk: RMU vs Central Connecticut St (MBB)
Final score: Robert Morris 53   Central Connecticut State 52
Top performers: 
G Matt Mobley (CCSU) – 23 points, 4 assists, 2 rebounds
G Marcquise Reed (RMU) – 18 points, 4 rebounds, 4 steals
G Rodney Pryor (RMU) – 15 points, 9 rebounds, 2 assists
Lineups without Lucky: Since the injury to forward Lucky Jones, the Colonials have had to use some interesting, at times unorthodox, combinations of guys on the floor. Today, at times, featured a frontcourt that included forwards Lionel Gomis, Andre Frederick, and Stephan Bennett (certainly not the typical frontcourt RMU has gotten used to trotting out).
A cure for the hangover: Before Saturday, RMU most recently suffered a crushing defeat at the hands of LIU Brooklyn. After surrendering a double-digit lead in the second half, Robert Morris left the Chuck empty handed, losing 63-62. "Losing to a team that you know that you're better than, it hurt deep down," said freshman Marcquise Reed. "We just had to bring it together, come out and get a mandatory win the next game."
Reed's emergence: When it needed a boost both offensively and defensively, the Colonials looked to the talented freshman in the second half. "That builds a lot of confidence for me, only being a freshman," said Reed regarding his team's reliance on him. "It's a lot of pressure on me, but as the year goes on, it's getting easier."
Starting the game relatively quiet, Reed took the game into his own hands halfway through the second frame; he had two steals and scored six points in a three-minute span that sent his team into comeback mode. Needless to say, the ball was in his hands for the final shot.
The perfect press: With his team trailing by 11 points with 13:20 remaining in the contest, RMU head coach Andy Toole had to make a change in order to have any chance of coming back; after a called timeout, the Colonials switched to a full-court press/trap defense. From that point onward, the tenacity that Robert Morris lacked for the majority of the game spontaneously surfaced. The press sparked the team, creating turnovers and defensive stops that allowed the Colonials to come all the way back.
Beating the buzzer: In a game that featured 23 total turnovers and only 45 made baskets, the final two minutes created more than enough passion and excitement for everyone in attendance. Trailing 52-51 with 5.8 seconds left, Reed drove down the lane and threw up a right-handed floater that went in and out, only to be salvaged by an Aaron Tate tip-in to win the game.
"I was just out there trying to get the rebound, and it worked out," said Tate. "Seeing it bounce like three times, not knowing what's gonna happen, kinda made your heart drop a little bit."
Toole's Take: "Extremely thankful to get the win," said Toole. "Obviously wasn't the prettiest way, but we'll certainly take it. And we needed it in a bad way."
"Very happy it was Aaron [Tate] who tipped it in," he said about the game winner. "I said to the guys after the game, 'Maybe that's why the ball bounced three times and was able to fall in for us because he has some good collateral with the basketball gods.'"
About the Writer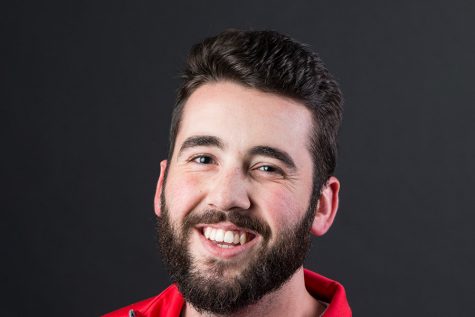 Zach Laufer, Digital Content Manager
Zach is a senior at RMU, majoring in sport communication with a minor in sport management. He is a highly motivated worker that will strive for perfection...