Colonial Talk: RMU vs Central Connecticut State (WBB)
Final score: Robert Morris 60   Central Connecticut State 48
Top performers: 
F Tejahne Malone (CCSU) – 17 points, 12 rebounds, 1 steal
G Anna Niki Stamolamprou (RMU) – 17 points, 5 rebounds, 1 assist
F Megan Smith (RMU) – 13 points, 5 rebounds, 2 assists
Home sweet home?: Central Connecticut State's Lauren Wolosik, a redshirt freshman guard, is originally from Mount Lebanon, Pa., which is approximately 30 minutes from the Charles L. Sewall Center. Whether she even realized it or not, this game had the potential to be a nice coming out party in her hometown. However, it seems the bright lights in Moon Township shone too brightly down on her because she mustered only two points in 28 minutes on the floor. As a starter, Wolosik accounted for four (three in the first half) of CCSU's 40 turnovers.
Stifling defense: In the first five minutes of play, the Colonials forced five turnovers, which translated to an early double-digit lead. This aggressive, intense, and stifling zone defense seemed to catch the Blue Devils off guard, something RMU head coach Sal Buscaglia said was important.
"You don't know what to expect from us," said Buscaglia. "If you play the same type of defense, sometimes teams come in and get comfortable with that. I don't like teams being comfortable."
Obviously mixing up the defensive style benefited Robert Morris, holding CCSU to a mere 31 percent from the field for the game, 2-of-18 from the three-point line.
Inside track: While defense is important, you can't win if you don't score. At least in the first half, the Colonials scored at will, starting the game 9-of-11 from the floor. This can be attributed to their willingness to attack the paint, but more importantly, their effectiveness when getting there. In the first half, they went 12-of-18 from inside the paint, 10-of-16 on attempted layups. Even more compelling, the majority of these made shots were tough and contested. While RMU switched its focus to outside shooting in the second half, the inside offensive game allowed the Colonials to take an early lead and never relinquish it. The game had one lead change, one tie, and that was for the first 47 seconds of the contest.
Breaking the streak: Before today's NEC first-place match-up, junior guard Ashley Ravelli had made 85 consecutive starts in her collegiate career. However, according to team coaches, both Ravelli and teammate Rebeca Navarro violated team rules. So, they were inactive against CCSU, thus ending Ravelli's streak. Coach Buscaglia declined to go into detail, and there is no timetable for their return; although, he did say it was "short-term" and that they would be back.
About the Writer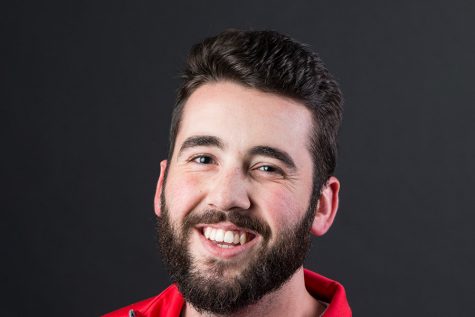 Zach Laufer, Digital Content Manager
Zach is a senior at RMU, majoring in sport communication with a minor in sport management. He is a highly motivated worker that will strive for perfection...