Colonials erase large deficit, fall in overtime at Cornell
For the second game in a row, the Robert Morris Colonials (2-8) lost in overtime, falling to the Cornell Big Red (5-4) by a score of 70-59. The Colonials erased a 15 point Cornell lead in the second half to send the game to overtime tied at 57-57, but RMU struggled in the extra session, converting only one field goal.
In the first half, it was all Cornell.
The Big Red jumped out of the gates with a 13-2 run in the first five minutes of the game. After an Anna Niki Stamolamprou jump shot cut the deficit to eight, Cornell promptly went on a 12-2 run to extend their lead to 18 points.
The last four minutes of the first half went back and forth, which ultimately resulted in a 40-25 lead for the Big Red.
The second half proved much better for the Colonials, both offensively and defensively.
Almost mimicking Cornell's start of the first half, Robert Morris started the second half on a 10-0 run, led by three-pointers from Megan Smith and Rebeca Navarro, to make it a 40-35 game with 15:29 left in the game.
However, the Big Red were not simply going to relinquish the lead willingly and pushed their lead back to 12 points with 8:21 remaining. This surge was led by the star of the game, sophomore Nia Marshall, who scored a career-high 31 points and added 10 rebounds for the double-double.
The Colonials then scored 15 straight points to take a 57-54 lead over Cornell with 1:11 left to play. Ashley Ravelli's three-pointer tied the game at 54, then Stamolamprou gave RMU their first lead of the game with another trey.
A layup and free-throw by Marshall tied the game once again with 46 seconds to go, and turnovers by both teams prevented either side from going ahead, which sent the game to overtime.
In the overtime period, Marshall put the Big Red up by two with a layup, and that turned out to be the last lead change of the contest.
Foul trouble proved costly for Robert Morris in overtime; Cornell went to the free-throw line nine times. Combined with the Colonials' 1-7 mark from the field, the Big Red pulled away and won the game comfortably, 70-59.
This was the Colonials' second consecutive loss in overtime and their sixth straight overall.
Robert Morris will have a short break over Christmas before taking the court next on Dec. 29 to play Marshall. Tip-off is set for 6 p.m.
About the Writer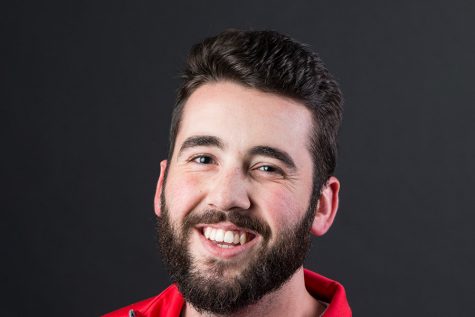 Zach Laufer, Digital Content Manager
Zach is a senior at RMU, majoring in sport communication with a minor in sport management. He is a highly motivated worker that will strive for perfection...