Colonials look to build upon record-setting season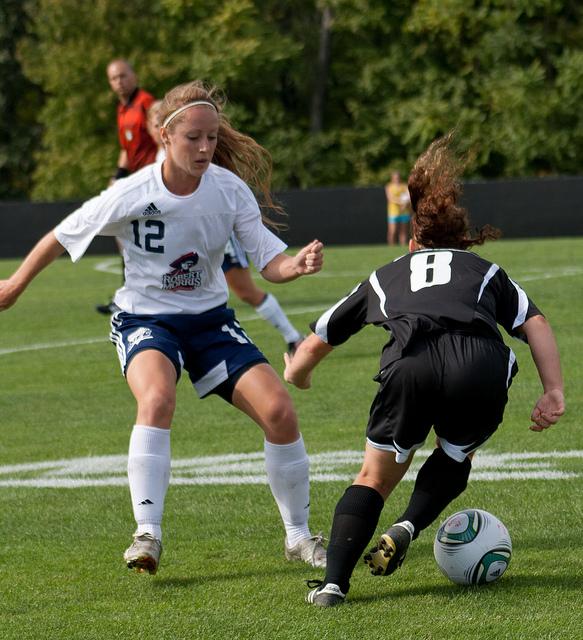 Last year was a season of firsts for the Robert Morris University women's soccer program. From being the only squad in school history to post a winning mark, to setting the record for most points in a season at 102, the lady Colonials found success on the soccer field that the team had never achieved before.
Although RMU finished with 11 victories, the club was unable to post a winning record in conference play, and as a result, missed out on making its first appearance in the Northeast Conference tournament.
"We were very happy about having a winning season and we had a sense of accomplishment, however we were significantly disappointed to not have a winning record in the conference," explained head coach John Kowalski. "With one more win and one more tie, we were certainly capable of getting into the playoffs."
Despite losing Rachel Sebbens, Jaimie Morra, Brianna Bell, Jess Sharik, Holly Sieradzik, and starting goaltender Jessica Olin, Robert Morris returns 14 letter winners and seven starters from last season's squad. Also returning for the Colonials is Ayana Davis, last year's leading scorer, who is in-between graduate classes and a double major, and Lauren Thomas, a senior, who is entering her fourth year of eligibility. RMU also added 10 freshmen to the roster, including two players from overseas.
"They [the freshman] have a good desire to win and work hard, but teaching them all of the little things is something we have to work on because they all came from so many different clubs," Kowalski said. "This is really the first year I started to strongly recruit in Europe and we were able to get a player from Sweden and from Belgium."
Robert Morris will travel to Colorado Springs in early September to take on Air Force and Colorado College respectively. According to midfielder Brittany Rowe, the road swing will be a valuable trip for the club. "It's a good bonding experience to be with the team and get used to each other, but it also creates a little bit of competition because not everyone is going to get to go," said Rowe, a sophomore. "On a lot of away trips we have to leave a few people behind, so everyone has to battle for a spot to be able to go to Colorado."
Because the Colonials were picked to finish eighth in the NEC coaches' preseason poll, Kowalski believes that his team can use that as motivation to knock off some of the higher ranked teams. "We are definitely going into every game as an underdog, but actually it's not a bad position to be in. We will have a little more desire to win and won't be afraid of losing, so our satisfaction from winning those games will be bigger."
This season, RMU plays 10 non-conference games before starting NEC play and according to Rowe, the squad will uses those contests to become accustomed to playing with each other on the field. "Non-conference play is less pressure and you get to know each other and you get used to playing together. You also find out your positioning for the team."
Although Robert Morris dropped its third straight opening season contest with a 1-0 overtime loss against Eastern Kentucky on August 19, Thomas believes that things can only get better for the Colonials. "You can only go up from there, you can only improve. We have so many freshmen and don't know their strengths and weaknesses yet so we, as a team, still don't know each other yet."
"Our team goal is to put forth our best effort this year and to make playoffs. We've never done it and I think we have a team with a lot of potential," Rowe added. "We are all still young and I think that all of us can grow. If we made it this year, we could continuously keep striving to do even better each year and it would just be really good for the school."
About the Writer
Nick Buzzelli, Sports Editor
Nick is a senior communication major with a concentration in journalism at Robert Morris University and is the Editor-in-Chief of RMU Sentry Media.

In...