Colonials lose third straight at Hofstra 71-51
The offensive struggles continued for the Robert Morris women's basketball team on Saturday afternoon, only managing to shoot 27 percent from the field in a 71-51 loss at Hofstra.
Hofstra jumped out to a quick 9-0 lead in the first two-and-a-half minutes of the game. The Colonials did not get on the board until Anna Niki Stamolamprou made a mid-range jump shot with 17:24 left in the first half.
Stamolamprou led both teams with 18 points, adding six rebounds and four assists. The Hofstra Pride were led by guard Kelly Loftus, who scored a team-high 15 points and tacked on four rebounds.
After a media timeout, the Pride converted on 1-of-2 free throws from Loftus to make the score 19-4 with just over 15 minutes to be played in the first half. Almost 10 minutes went by before RMU got some momentum; guard Ashley Ravelli nailed a jump shot in the lane to cut Hofstra's lead to 25-13 with 6:06 showing on the clock.
However, those last six minutes proved difficult for the Colonials, scoring only three more points to close out the half. After the first half of play, the Pride were on top 37-16.
RMU started out the second half well, cutting the lead to 41-27 after  four minutes had gone by. Though foul trouble and rebounding struggles kept them from coming all the way back. The Colonials had 24 team fouls in the game compared to 16 from Hofstra.
Robert Morris continued to struggle from the offensive end, especially from beyond the arc. Sophomore center Judith Sole made the Colonials' first three-pointer with 8:40 left in the game. They finished shooting 3-for-25 from downtown.
Hofstra extended its lead with two minutes to play to 69-42 after a driving layup by Aleana Leon. Although, RMU did end the game on a 8-1 run, showing continued effort and resilience.
The Colonials also forced 18 turnovers.
One positive to take out of the loss was the play of forward Judith Sole. Since the injuries to Megan Smith and Jolie Olingende, Sole seen increased minutes, and produced her best outing as a collegiate player against Hofstra.
Sole collected her first career double-double, scoring 14 points and grabbing 10 boards. She also scored the first three-pointer of the game, which happened to be the first of her career as well.
The Colonials will look to break this three-game skid on Dec. 14, when they take on Duquesne at the Sewall Center.
About the Writer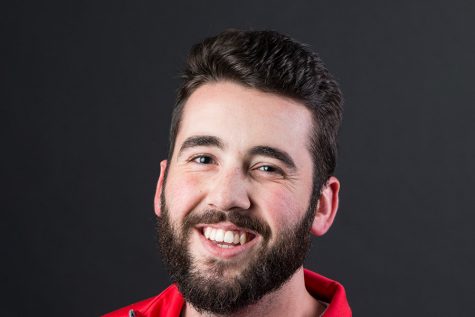 Zach Laufer, Digital Content Manager
Zach is a senior at RMU, majoring in sport communication with a minor in sport management. He is a highly motivated worker that will strive for perfection...