Colonials sweep Lake Superior State in shutout
The Robert Morris men's hockey team has not been consistent in home openers, with a 7-5-1 record all-time. This weekend doesn't fit that stat.  The Colonials began their 2014-15 debut with a sweep of Lake Superior State, defeating the Lakers 3-0 at the 84 Lumber Arena Saturday night.
Home sweet home.
"We owed them from last year," said assistant captain Scott Jacklin.  "We had a couple games where we kind of were snakebit last year and couldn't get to the net and this year we found the net, so that was nice."
The "Wagon Wheel" line of Matt Cope, Greg Gibson and Brandon Denham was first to take the ice. The group's usual energy carried over the momentum from last night's 3-1 win
Gibson started the Colonials' chances less than a minute in with a backhand shot.  He'd led the team in shots for the first period with four.
Both teams had chances abound, but an equal amount of turnovers would keep RMU from capitalizing.  They were also equal in shots in the first 20 minutes with 11 each.
Towards the end of the middle frame, the strength of RMU's power play unit solidified and became an indicator of the rest of the game's pace.  Three minutes into the period, the unit would register five shots on a single power play.
"We just weren't getting a lot of the bounces that we were looking for," Jacklin said.  "We were just missing a stick or a skate and just a little bit of miscommunication at some point.  We need to work on that and tighten it up."
"I thought they were pressuring us and we didn't do a very good job," said head coach Derek Schooley.  "But we started getting pucks to the net, we started crashing the net and we started getting rebounds.We weren't getting that early and they created some chances on our power play with their penalty kill and gave us some trouble but we rebounded that for sure and that's the game of their power play."
The scoring started on a power play at 18:46, thanks to Scott Jacklin, with Cody Wydo and Zac Lynch on the assists.
"It was a weird draw," he said.  "It usually went back to my left but it popped to the right and Lynch just won a battle, threw it on net and I tipped it in."
Wydo and David Friedmann sealed the victory in the third period with a goal apiece, each from right in front of the crease.  Friedmann's goal came on a man advantage.
"Last year we were terrible, so it's nice to have some momentum and carry it on," said goaltender Dalton Izyk, who received his first regular season start in the match.  "The team is playing well.  Everyone is cohesive and together.  Very good for us."
The Colonials will not face an Atlantic Hockey opponent until December in the Three Rivers Classic.
"It's a good chance for us to build on last year and our confidence," said Schooley.  "Now we're into Atlantic Hockey play and we've got a lot of conference teams and we've got to make sure we do our job within our league."
Next weekend the team has a home-and-home series with Niagara.  Friday's contest is home at the 84 Lumber Arena.  Puck drops at 7:05.
About the Contributors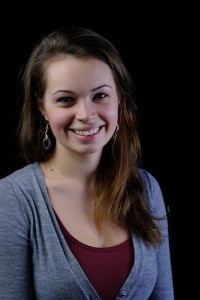 Haley Sawyer, Assistant Sports Editor
Haley is a junior communication major with a concentration in journalism.  She is involved in both print and broadcast journalism at the Academic Media...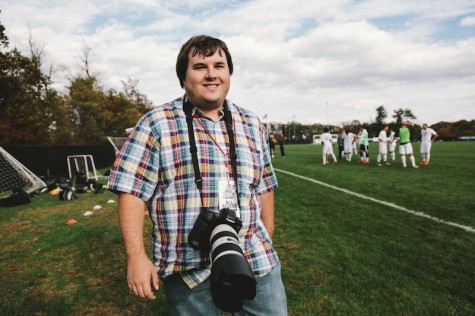 Kyle Gorcey, Freelance Sports Photographer
Kyle is a senior Communications major with a concentration in journalism at Robert Morris University who is a writer and sports photographer for The Sentry. The...