Colonials tie St. Francis (PA) on Senior Day
In the final home matchup at the North Athletic Complex Sunday, the Robert Morris women's soccer team (4-10-3; NEC 2-2-2) tied Saint Francis (PA) 0-0 on Senior Day.
St. Francis came out dominating possession, moving the ball down the field very well. Be that as it may, great defense from RMU defenders Melissa Ercoli and Maddison Duncan kept the Red Flash to a halt.
Following the opening minutes, the Colonials then settled in and seemed more composed. They had several opportunities early, including two near goals from Madison Kozlowski.
"It was just a lot of changes in momentum, and the stats are probably pretty close, indicating that," said head coach John Kowalski. "Either team could've won the game, either team could've lost the game."
RMU finally found a groove towards the end of the first half, keeping the ball on the offensive side for the most part. Nonetheless, they would get down in scoring range and pass up opportunities. The Colonials upped the tempo coming out of the break, playing a lot more physical and energized.
"The second half we had a little bit better of a game against the wind and we could've scored a couple of goals,"Kowalski added.
The opposition had some good chances as well, but poor shot placement coupled with an incredible 13 saves from senior goalkeeper Becky Schoenecker kept the Colonials alive.
"I'm glad we got a point out of it so I can end my career here on a high note," said Schoenecker. "I'm happy with how we played today and I'm happy with how all the girls did."
"It's a little sad," said senior Katie Austin about her last game at home. "It hasn't really hit me yet that I won't ever play here again."
Despite the tie, Robert Morris remain optimistic going into the final leg of the regular season. The Colonials remain fifth in the NEC, just one spot out of a playoff berth.
"It's going to be a little difficult for us now in the playoff picture," Kowalski said. "Just getting one point and not getting three points."
Robert Morris will look next to two games on the road against Sacred Heart on Oct. 31st, and Bryant on Nov. 2nd with playoff implications on the line.
About the Writer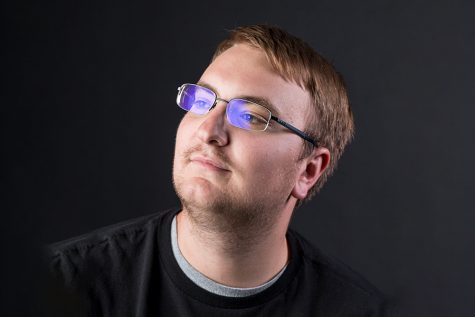 Nick Milliron, Videographer
Nick Milliron is a senior TV/Video major, with a minor in Documentary Studies. He is the general manager for RMU-TV and currently works for AT&T Sports...