Colonials win behind Shennan's leg, strong defense
Hang on for a minute...we're trying to find some more stories you might like.
The Robert Morris football team (2-3) began conference play by traveling to Staten Island, N.Y. to take on the Wagner Seahawks (0-4), in what could only be described as a defensive struggle.
Five field goals covered all of the scoring between both teams, which is not necessarily what the expectation was coming into this match-up. However, Robert Morris was happy to come out on top, 9-6.
The Colonials were forced to start freshman Reid McCoy at quarterback in place of the injured Matt Barr, and sophomore running back Rameses Owens was yet again sidelined with an ankle injury. Running backs Cole Blake and Dante Satcher filled the void quite nicely. McCoy was a different story.
McCoy finished the first half with seven total yards passing from going 2-of-4, and he also ran the ball four times for seven yards. On its first drive of the second quarter, RMU gave fellow freshman Tyler Brown a shot at quarterback, and he never came back out of the game.
Brown finished the day going 6-of-13 for 79 yards and an interception, adding 10 carries for 53 yards (the majority of the latter came at a crucial point in the ballgame).
Robert Morris was put in an early deficit once again after its first offensive drive resulted in a three-and-out. Wagner got to within field goal range, but kicker Bryan Maley missed the 44-yard opportunity to start the scoring.
If he had made that field goal, things may have turned out a little differently.
Although, Maley got another chance after another Colonials three-and-out, and he buried this one. Maley nailed his second attempt from the same distance to put Wagner ahead, 3-0.
An additional 41-yard successful try shortly after the start of the second quarter gave the Seahawks a 6-0 lead, which they wanted to take into halftime.
The insertion of Tyler Brown at quarterback gave the Colonials the spark they needed to get some points on the board before the half. Brown, along with his duo of running backs, led the offense down the field before letting kicker Connor Shennan cut the deficit in half with a 30-yard field goal.
Shennan was named NEC Special Teams Player Of The Week, and he came to Staten Island ready to kick. After putting that attempt through the uprights, RMU still trailed at the half, 6-3.
Both defenses played exceptionally well, but Robert Morris' was better on this day. It allowed no points in the second half, along with a mere 170 yards of total offense. On a day in which the depleted offense needed a low-scoring game, the defense rose to the occasion.
One Wagner player was able to get consistent success against this defense today, and that was the running back, oddly enough. Coming into this game, the defensive problems for RMU came mostly from passing attacks, but today was the opposite. Wagner's Matthias McKinnon finished with 22 carries for 139 yards.
On their first drive of the second half, the Colonials tied the contest at six, after Shennan sent a 36-yard field goal through the uprights. From that point, the game became very stagnant until about five minutes left in the fourth quarter.
Robert Morris started its final offensive possession with 4:24 showing on the game clock. With weather being a factor all game long, the read option was put to good use. Brown ran the ball five times for 37 yards, adding a pass to Kyle Buss, to get the Colonials in the red zone and in position to win the game.
After failed quarterback sneak attempt on the goal line, they sent out Shennan and the kicking unit with 36 seconds remaining. A rather long pause did not affect Shennan one bit, as he nailed the 19-yard attempt to give his team its first lead of the contest.
There were no miracles to be had, so the Colonials got their first Northeast Conference win of the season in as many games, equaling their total from 2014.
Robert Morris will return to Joe Walton Stadium on Oct. 10 for its first home conference match-up against Sacred Heart (2-2). Kick-off for this game is slated for noon.

About the Writer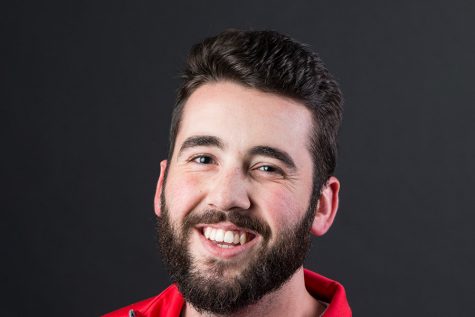 Zach Laufer, Digital Content Manager
Zach is a senior at RMU, majoring in sport communication with a minor in sport management. He is a highly motivated worker that will strive for perfection...