Dead Flash: Spanou, Hartwell lead Colonials over St. Francis
The matchup between Robert Morris and St. Francis displayed the qualities of a typical Northeast Conference rivalry game. The back and forth contest portrayed two emotion-led teams battling it out, but the Colonials ultimately ended up victorious, stymieing the visiting Red Flash 83-69 Saturday afternoon at the Charles L. Sewall Center.  
The win improves their record to 8-8 overall and more importantly, 4-1 in NEC play.
Senior forward Artemis Spanou came up big once again for RMU, finishing just one assist short of a triple double as she posted 25 points, 19 rebounds and nine assists.  Spanou was proud of her team's performance after the win, and stressed the importance of getting her teammates involved throughout.
"They were doubling me," said Spanou. "I got easy passes to me teammates and they finished, so it was all good."
Point guard Anna Niki Stamolamprou added 15 points in 32 minutes of play. The freshman's play has continued to elevate as of late, and she's blossoming into a bright young talent for the Colonials.
"We came in here and played hard," said Stamolamprou. "Sometimes if you don't have composure on the floor, you panic and make turnovers. But we didn't do that."
The pair of Greece natives played a major role in attacking the Red Flash full court press, but as associate head coach Charlie Buscaglia explained, the success came from a full team effort.
"It was everybody," he said. "I would give it to all of them. Janee Brown did a great job. Anna Niki did a great job, and Randi Jackson did a great job getting the ball into the middle and weaving through. I think the glue to that was Artemis Spanou, knowing that when they ran and got the point guard, they could dump it back to her and she could go to work."
Defense was the emphasis early for the Colonials, as SFU came into the game averaging 80 points a contest. Facing a three point deficit at half time, the squad didn't falter and ended up dominating the latter period.
"We stressed defense all week. A lot about defense and working hard," said Buscaglia. "We were able to rotate pretty deep and people were fresh. The intensity on defense determined us ultimately winning the game."
Dual-threat forward Kelly Hartwell was a prime example of the coaching staff's rotation. She chipped in 12 points off the bench in the second half, including a pair of and-ones that kept the Colonials' lead secure late. Buscaglia had high praises for the senior after the game.
"It was very big. She was rested in the first half because I knew we'd need her down the stretch. I didn't want to tire her out," said Buscaglia. "I felt that her athleticism, energy and presence off the bench was going to really help us down the stretch. I think it worked out well."
"Sometimes your plan works," he continued.  "I think at the end of the game, she was getting up higher for rebounds, getting to the basket quicker, and finishing with fresher legs than she was going against. Kelly Hartwell gave us a huge lift in the second half. She played well in her role."
Next up for the Colonials is a faceoff with Wagner on Monday, January 20th. Tip-off is set for 2PM at the Sewall Center.
About the Contributors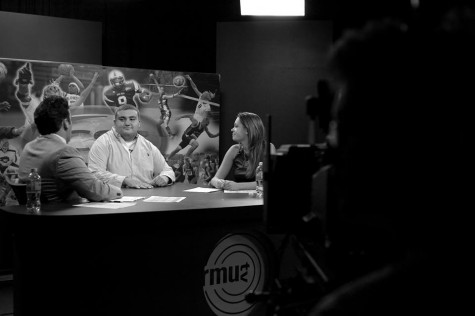 Chris Mueller, Sports Reporter
Chris is a junior Communications major at RMU with an applied concentration in journalism. He is Sports Editor for RMU Sentry Media.  As current Sports...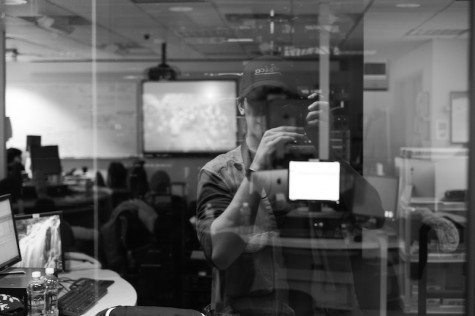 Paul Wintruba, Contributor
Paul is a junior photography major, and is a photographer for RMU Sentry Media.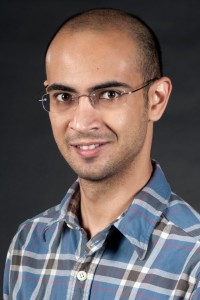 Ahmad Aljuryyed, Staff Photographer
In short, I am an aspiring Photographer and I hold a degree in Information Systems with a minor in Photography. I was born and raised in Riyadh, Saudi...