Donate now to "Skate for the Cure"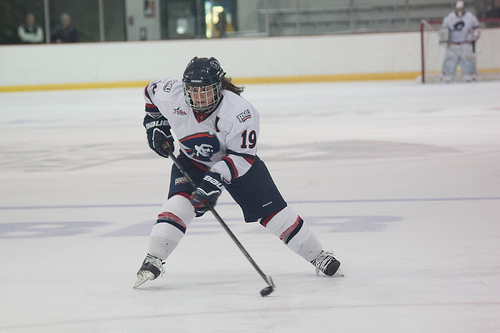 Each year, the RMU women's hockey team participates in "Skate for the Cure," a College Hockey America (CHA) wide event designed to raise awareness for breast cancer. While RMU's official "Skate for the Cure" weekend is about two months away, the team has already begun fundraising.
Those looking to donate can visit https://www.facebook.com/rmuskates4cure or follow the link below to be connected to the team's PayPal account for the event.
In the past, "Skate for the Cure" was a CHA competition to raise money, with the team who raised the most choosing which charity or foundation gets the funds. This year, each team can donate the money they raise to the organization of their choice.
"This year we're going to do something locally, which is nice as opposed to the big things that tend to get donated to," said assistant coach Logan Bittle. "We try to keep it local so that we can help out the local community."