Drexel comeback ignites 13-12 victory over Robert Morris
The Drexel Dragons completed their usual style of victory this year against cross-state opponent Robert Morris with a thrilling come-from-behind win to defeat the Colonials 13-12 on Saturday afternoon.
Down 6-4 at halftime, the 14th ranked Dragons used a seven point performance (5 goals 2 assists) from senior attack Ryan Church to hold on to the lead and improve their record to 3-1 overall.
Being early into the season, the team stressed the importance of these low-margin victories.
"We had a slow start, and we managed to pull it out in the fourth quarter," Church said. "The difference between this year and last year is that we're winning these one-goal games unlike last season."
After a two-goal deficit at halftime, the British Columbia native erupted, scoring four goals in the third quarter to give his team the lead into the final period. His play was a surprise to head coach Brian Voelker, who was looking for someone to step up coming out at halftime.
"I would have never guessed [of Church's performance]," said the four-year head coach. "Robert's a great player for us and big time leader on the offensive end. I thought our offense struggled in the first half but we'll take those seven points anytime."
Church, who only had two of his five going into halftime, didn't think he changed his play coming out into the final thirty minutes.
"I wasn't really trying to change anything up," he said. "I was getting my chances in the first half but just wasn't burying them. My luck seemed to change in the second."
Although pleased with the win, Voelker added the importance of his team needing to improve.
"I'm happy we won but I don't think we played well to be honest. A lot of credit to Robert Morris who played great, but we were sloppy," he said. "We seem to play really well when stuff hits the fan, but we need to play a full game if we want to get to where we want to be."
Leading on the Colonials end was senior attack Jake Hayes, who tallied three goals and an assist. Head coach Drew McMinn was pleased with his team's gutty performance, especially of the senior attack's.
"It's his attitude. He has the approach that all successful people have, working every day and continuing to improve." said McMinn. "We were very pleased with the effort of our team and felt satisfied in our opportunities, but just didn't hold on in the end."
Time of possession ultimately killed RMU's chances, losing crucial opportunities in the fourth quarter to maintain their lead.
"We were out-possessed in the second half due to our lack of face-offs," stated McMinn. "We just weren't able to execute."
About the Writer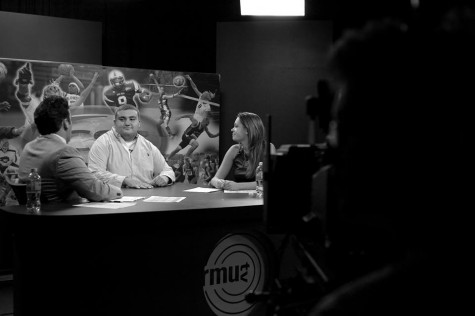 Chris Mueller, Sports Reporter
Chris is a junior Communications major at RMU with an applied concentration in journalism. He is Sports Editor for RMU Sentry Media.  As current Sports...