Dukes blank Robert Morris in Steel City Showdown
The Steel City Showdown at Duquesne's Arthur J. Rooney Field featured the typical hard-hitting, Pittsburgh style football people of the region are so accustomed to.
With both teams out of Northeast Conference contention, Saturday served nothing more than city bragging rights and an edge in offseason recruiting. Duquesne took both as they shutout the Colonials 22-0 to conclude the 2014 season.
The loss marks a 1-10 end result for Robert Morris this year, the worst record in school history. Duquense outgained RMU 339-151 in total offense.
Senior Duane Mitchell led all receivers with seven receptions for 91 yards, breaking the program's single-season reception record he set last year. He also recorded a catch for the 33rd consecutive game.
"It's my last game as a senior and we lose 22-0, shutout on the offensive side. Regardless of how many catches I had, it still sucks," he said. "I love my brothers, I love my teammates and I wish we could have come out with a win for them."
Redshirt-sophomore quarterback Marcus Prather finished 12-of-28 for 125 yards with an interception.
Prather got the start for the Colonials with Derik Abbott sidelined due to a high ankle sprain. Primarily a run-first quarterback, Prather took a shot to the ribs on the first play from scrimmage on a quarterback-designed run. He was shaken up on the play, causing an already injured Luke Brumbaugh to enter the game.
Duquesne linebacker Sam Martello intercepted Brumbaugh's first pass attempt and returned it to the Robert Morris four-yard line. The Dukes converted shortly after on a fade from Michael LoPresti to Noel Oduho to go up 7-0 within the first two minutes of the game.
It was all downhill from there.
"We made a lot of young mistakes, we made those same mistakes all season," Mitchell said. "I knew it started in the first quarter when we lined up in a formation wrong that we've practiced a hundred times."
Robert Morris eventually went down 10-0 heading into halftime, which stretched to 17-0 and eventually 22-0. The game was a microcosm of the season—injuries and inexperience plaguing a young team.
The struggles have been hard on the entire program, especially their leader in his first year at the helm.
"It's the pattern we've had all year. You make a couple plays and we do something that sets us back. You can't play football that way," said head coach John Banaszak.
"We've got to be smarter," he said. "We've got to do things better. The concentration will be on all of that in the offseason…. We got a lot of things we got to work on in the offseason. We have to do that. We have to work hard. We'll recruit hard. We got to find some players."
About the Writer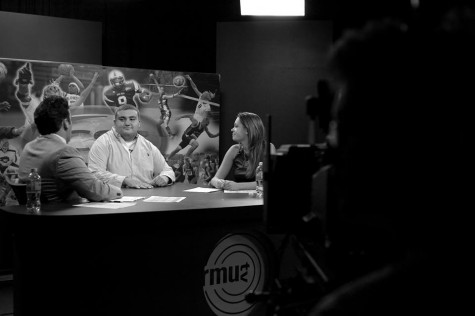 Chris Mueller, Sports Reporter
Chris is a junior Communications major at RMU with an applied concentration in journalism. He is Sports Editor for RMU Sentry Media.  As current Sports...