Eddie turning heads as RMU's primary punt returner
Antwan Eddie is more than just your average cornerback.
He can return punts, too.
In RMU's thrilling double overtime win last weekend against Virginia Military Institute, the junior returned an 88-yard punt to the house, earning his second Northeastern Conference Special Teams Player of the Week honor of the season.
He ended the day with 110 return yards on two attempts, which is second most in RMU single-game history.
"First off, the punt return team's blocks have been the best thing so far for me," said Eddie. "Then, with my vision and awareness to top off my speed, it's really helped me."
The 88-yard touchdown was the first of any kind for the junior, and also a school record. Eddie has 224 yards on 10 punt returns this season. Last season, Robert Morris had 97 punt yards. His 22.4 yards per return average leads the entire FCS, making him a marked target for any opponent the Colonials face.
But one question begs to be asked.
Where was Eddie was last year when the Colonials' return game wasn't a factor?
Perhaps it could be because he was the lone experienced corner among three freshmen in 2012. But with Marcelis Branch, Brian Jones, and David Taylor all having a full year under their belt, RMU is benefiting from being able to finally give Eddie his opportunity on special teams.
"Getting in the end-zone is the only thing I'm thinking about when I'm back there," the Florida native said. "Whenever I get the ball in my hands, I just try to make plays."
Also playing a large factor on defense, Eddie currently holds the RMU defense's lone interception of the season, when he grabbed a pick against Dayton.
The Colonials' star returner injured himself on his touchdown against VMI. Around the VMI 30-yard line, it was evident that he pulled up a little bit due to a hamstring issue.
With hamstring issues being a past problem for the corner, the RMU training staff is being very cautious with what he can and can't do.
"I pulled my hamstring a little bit," he said. "As of right now, I'm probable since it's not as bad as it seemed. I may be cool for Saturday but I'm not sure."
Robert Morris hits the road again this weekend with a Saturday afternoon matchup with former NEC foe Monmouth. Kickoff is set for 1 p.m.
About the Contributor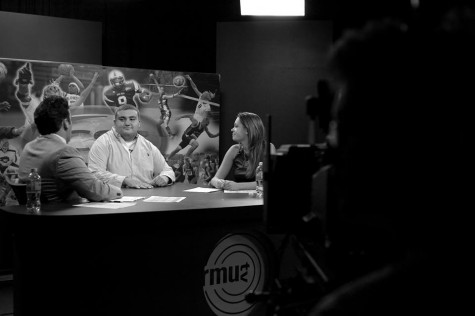 Chris Mueller, Sports Reporter
Chris is a junior Communications major at RMU with an applied concentration in journalism. He is Sports Editor for RMU Sentry Media.  As current Sports...