Fire on ice
The RMU men's hockey team is off to a hot start this season
It's not how you start, but how you finish.
The RMU men's hockey team is dead set to prove that cliché wrong.  So far, the Colonials have won every game on their schedule.  The defense has allowed only four goals.
"Any time you can get a strong start, go in and get a couple wins under the belt, you get a lot of confidence in the guys," said senior captain Cody Wydo.  "You start believing that we can win every game, so it just builds the confidence up and we know that we can win."
With a start like this, it's hard to resist thinking back to the start of last season.  In last year's campaign, it took seven games for the Colonials to chalk up a "W."
"We've already got two more wins than we did last season," said Wydo.  "The morale is a lot better.  We're a lot more confident in each other and we trust each other a lot more than we did last year.  We're just ready to go this year."
The stat sheets don't lie.  The depth is there.  Eight different Colonials have become acquainted with the net in four games.  There are two goalies, and neither have disappointed.  Freshmen are making appearances on the line charts.  However, the intangibles can have the biggest impact on a team.
"Everyone's confident.  The whole room is confident," said junior Greg Gibson.  "I think the coaches have more confidence in us now, too.  There's a lot of chemistry in the room and off the ice, too."
"We came closer as a team quicker this year," added sophomore defenseman John Rey.  "Last year I think that road trip into Connecticut (to play Sacred Heart) was where we really gelled as a team, but this year the gel happened early in the offseason and we've just come together so quickly.  It makes it easy."
When the victories begin to pile up, it can be easy to fall into the pit of overconfidence.  And when that happens, simple mistakes occur.
"There's a lot of times where you can fall into some trap games," said head coach Derek Schooley. "Anybody can beat anybody any given night and you don't want to be that team that gives less than their all.  Are we overconfident?  No.  We just have to make sure we stick to our plan and stick to our focus and play our game."
With a win on Friday, RMU will set a program record for best start to a season.  With the current mindset of the team, that accomplishment doesn't seem too far out of reach.
"You put the past behind you and you don't look too far into the future," said Schooley.  "You look at what you have as far as worrying about Friday night.  Worry about Saturday night.  You don't worry about RIT.  You don't worry about Air Force.  You worry about what's right in front of you and that's Friday night against Army."
About the Contributors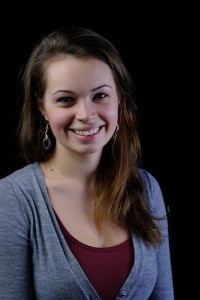 Haley Sawyer, Assistant Sports Editor
Haley is a junior communication major with a concentration in journalism.  She is involved in both print and broadcast journalism at the Academic Media...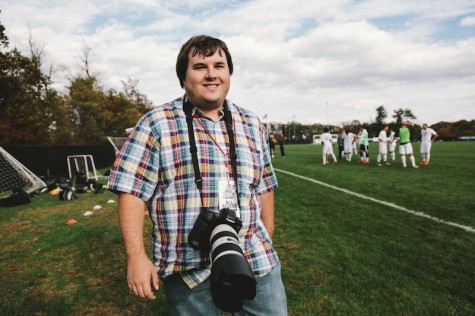 Kyle Gorcey, Freelance Sports Photographer
Kyle is a senior Communications major with a concentration in journalism at Robert Morris University who is a writer and sports photographer for The Sentry. The...