Five thoughts on RMU's 103-59 loss to UNC
1. Welcome to the Marcquise Reed Show
One of Robert Morris' few bright spots in the Colonials 27 point loss to Lafayette Friday night was the play of Marcquise Reed. The Landover, Maryland native scored 10 points and added an assist in his collegiate debut. Fast forward two days and playing on the scared hardwood of the Dean E. Smith Center, the freshman netted 24 points in 24 minutes in a 44 point defeat at the hands of North Carolina.
Following the first media timeout, and with his team down 12-0, head coach Andy Toole substituted Reed in for starter David Appolon. By the end of the first half, Reed had 18 of the Colonials 35 points.
Reed's effort didn't go unnoticed by legendary UNC coach Roy Williams
"…If you have a freshman going on the road going 10 for 15 in the first road game, then that's pretty impressive," he said.
2. The mysterious cases of Stephan Bennett and Lucky Jones
Coming into the 2014-15 season, two players that looked to play major roles for Robert Morris were senior Lucky Jones and Stephan Bennett. After two games, both players combined for 13 points. What's disturbing of that stats is that all 13 points have come from Jones; Bennett has yet to score in 41 minutes of play in two games.
3. I can't wait to get back on the road again
Sunday's loss to UNC was the beginning of a tough road swing for Robert Morris, who will play five games in 12 days, spanning 1,920 miles. On Wednesday, RMU will take on Bradley in Peoria, Illinois, followed by a trip to the Verizon Center in the heart of the nation's capital versus Georgetown.
They'll take on Chattanooga in Mackenzie Arena on Nov. 26 and then play either Coastal Carolina or Louisiana Monroe the following day.
For Toole and company, it's a tall order for a team still looking for its identity. But he's up to the task.
"We got to do what we got to do. But these guys all want to play I think and they all want to get on the floor. This is what they do all the work year round for, to get into games," he said. "And so if you can't get excited by games, whether they're at home or on the road, then we got the wrong people in the locker room. I think guys will be excited to get on the floor and compete and try and get our first victory."
4. Tar Heels depth leads to victory
While Robert Morris suffered its worst defeat since 2009, lots of lessons can be learned from UNC. Four Tar Heels scored in double digits, led by Junior forward Brice Johnson. Junior forward J.P Tokoto had a career high 10 assist, more than any Tar Heel had in all of last season.
5. New Colonials still trying to find their place in the young season
With NEC Conference play not set to begin until the turn of the calendar into 2015, RMU head coach Andy Toole has been able to get the new comers a chance to state their case for valuable playing time down the road.
With losing last season's NEC player of the year in Karvel Anderson and Anthony Meyers, both players who started every game last season and combined for 2,093 minutes of playing, Toole has stirred the pot more frequently this season. Through the first two games, every player on the RMU roster have played.
Robert Morris continues it's road trip with a pair of games this week. They play Bradley on Wednesday, followed by wrapping up their week in Washington D.C. against Georgetown.
About the Contributors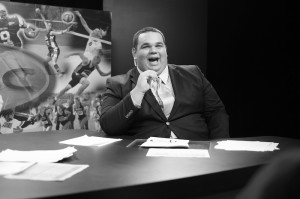 Dante Verme, Talent
A senior Communications with Applied Journalism major at Robert Morris University, Dante is an anchor for RMU's Colonial Sports Center. In addition to...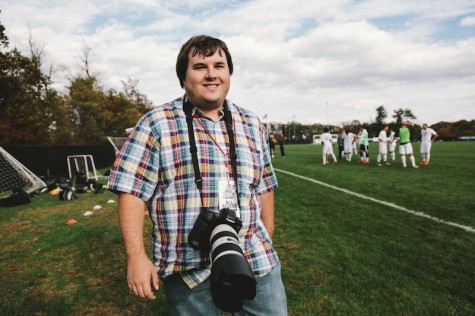 Kyle Gorcey, Freelance Sports Photographer
Kyle is a senior Communications major with a concentration in journalism at Robert Morris University who is a writer and sports photographer for The Sentry. The...