Football roundup: RMU vs. Bryant
November 5, 2016
Bryant 24 (4-5, NEC 3-2), RMU 13 (2-8, NEC 1-4): The Colonials traveled to Bryant Saturday for their last road game of the season. Unfortunately for Robert Morris, it was not the outcome they envisioned, a 24-13 setback. The first quarter was scoreless from both teams but Bryant scored a touchdown early in the second quarter. RMU then answered back with a Connor Shennan 35-yard field goal to make the score 10-3. With less than a minute remaning in the first half, Bryant extended their lead to 10-3 thanks to a 50 yards field goal. With a little under two minutes to play in the second quarter, down 10-6, junior Gerald Ferguson blocked a Bryant punt for the Colonials and returned it 26-yards to the endzone which gave Robert Morris the lead at 13-10. However, Bryant re-took the lead early in the fourth quarter, 17-13, via a 5-yard touchdown pass. Bryant then used an interception to set up the Bulldogs deep in Robert Morris territory and added on to their lead one play later 24-13 to seal the win. The Colonials could only muster 27 passing yards which all came from starting quarterback Joe Carrol. RMU also finished with 71 rushing yards, in which 34 of those yards came from freshman TJ Neal, the team's leading rusher of the game.
About the Writer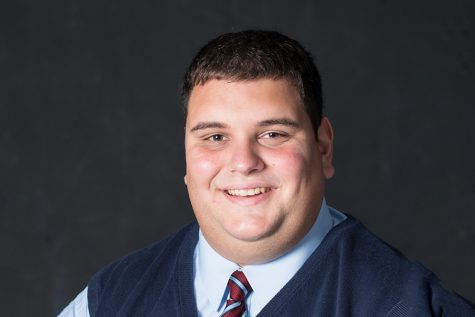 Ian Kist, Sports Assistant
Ian is a communication major with a focus in sport communication and a minor in sport management. He is the RMU Sentry Media Assistant Sports Manager....