Football roundup: RMU vs. Sacred Heart
October 22, 2016
Sacred Heart 16 (6-1, NEC 1-1), RMU 10 (1-7, NEC 0-3): RMU fell further in the NEC standings after Saturday's six point loss on the road at Sacred Heart in Fairfield, Connecticut. A little over halfway through the first quarter, the Pioneers scored the first score and touchdown of the game as Nate Chavious punched it in from four yards out. RMU then answered back on their next drive as freshman Blake Skuratowicz found the endzone for a one yard touchdown run with 22 seconds left in the opening quarter. With 39 seconds left in the first half, Sacred Heart's Alec Finney hit a 18 yard field goal to give his team a 9-7 advantage. Sacred Heart increased their lead to 16-7 with 6:23 left to play in the third quarter when Chavious scored his second rushing touchdown of the contest. The Colonials cut their deficit to 16-7 with a little over half to play in the fourth quarter when kicker Connor Shennan drilled a 26 yard field goal but the Pioneers held on to their lead for the remainder of the game to secure the win. Junior starting quarterback Joe Carrol completed 14 of his 18 attempted passes and finished with 98 total passing yards for the Colonials. Sophomore running back Malik Wells led Robert Morris in rushing yards 36 as well as leading the team with 31 receiving yards.
About the Writer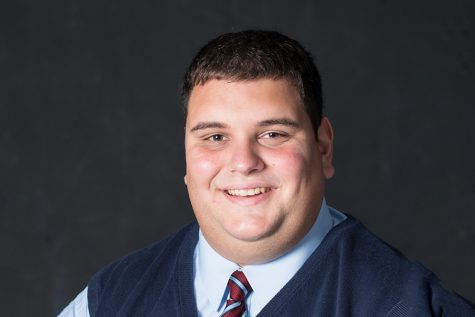 Ian Kist, Sports Assistant
Ian is a communication major with a focus in sport communication and a minor in sport management. He is the RMU Sentry Media Assistant Sports Manager....