Football roundup: RMU vs. Youngstown State
September 17, 2016
Youngstown State 38 (2-1), RMU 6 (0-3): The Colonials traveled to Youngstown, Ohio Saturday for a matchup against the Youngstown State Penguins. The Colonials were able to snap their two game streak of not scoring an offensive touchdown but would fall by 32 points and failed to earn their first win of the season. The penguins used two first quarter touchdowns to get out to an early lead before the game was delayed for well over an hour due to poor weather conditions and the teams had to vacate the field. When play resumed, Youngstown State tacked on a field goal making their lead 17-0 going into halftime. The Penguins then scored their third touchdown of the day pushing their lead to 24-0 but Robert Morris answered back scoring their first offensive touchdown of the season when running back Sam Woods took the hand off but instead of running it, he threw it downfield 52 yards to wide receiver Eldin Anu for the touchdown. However, Youngstown State would go on to score two more touchdowns and run away with the game. Colonials quarterback Andrew Romanchak finished  with 66 passing yards on 23  attempts. Dante Satcher led the RMU rushing game with 36 total yards on the ground.
About the Writer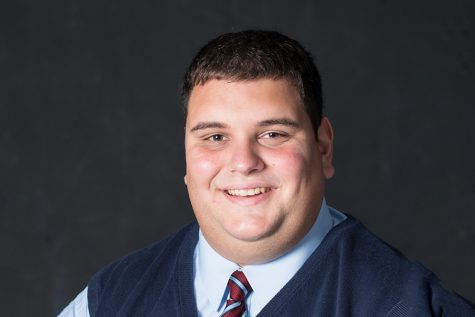 Ian Kist, Sports Assistant
Ian is a communication major with a focus in sport communication and a minor in sport management. He is the RMU Sentry Media Assistant Sports Manager....