Former Olympian Siergiej joins women's hockey coaching staff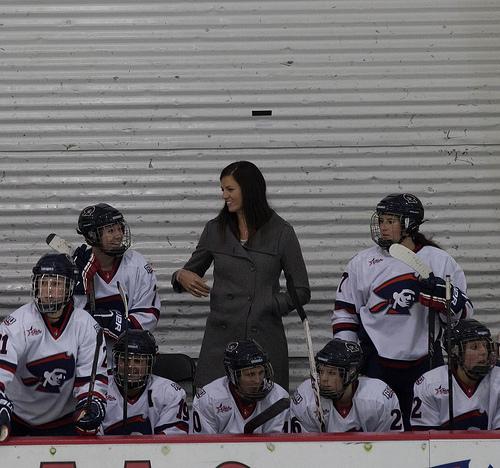 When Robert Morris women's hockey alumni Brianne McLaughlin left her position as an assistant coach with the program, it seemed as though a worthy replacement would be difficult to find.
Luckily for the Colonials, former Olympian Jinelle Siergiej was available.
"[I'm] excited to be working with college athletes with the drive to improve, succeed, and to win," said Siergiej, who won back-to-back NCAA championships with Wisconsin in 2006 and 2007. "The college girls, they already have trained so hard and they're already to one of the top levels of women's hockey."
For the past three seasons, Siergiej coached the Arrowhead Union High School, in Hartland, Wisconsin, and guided the program to a conference championship in 2011, and a second place finish the following year.
"We are very excited to have Jinelle join the women's hockey program at RMU," head coach Paul Colontino stated in a press release. "Her on-ice skills and playing experience will be a great asset to our players. In addition, her work ethic, commitment and passion for the sport mesh seamlessly with the foundation of our program."
The former Minnesota Whitecaps forward is also the owner of Crazy Eights Hockey Camp, an all-girls hockey school with locations throughout Wisconsin.
Because both of her previous clubs have produced collegiate-level players, Siergiej looks forward to the new experience with fully matured athletes.
"We expect a lot of them, and we don't have to do as much of the basic training that we do at the camps. You expect them to be able to do the hard stuff that you throw at them," she said. "We're here to win, to succeed, and to help these girls be set up for success."
Throughout her career as a coach, the Badger state native believed in putting an emphasis on hard work as well as developing a passion for the sport of hockey, which she tries to combine to create elite players.
"I'm the kind of person that likes to be very vocal and encouraging, yet pushing them. You have a lot more fun when you make competitions out of little stuff, whether it's races or one-on-one battles," said Siergiej, who captured a Silver medal in the 2010 Winter Olympics. "I want the girls to have a fun environment and encourage them in a way that's pushing them.  It's going to make them better and hopefully make them enjoy it at the same time."
Siergiej's coaching style is welcomed by the team, according to senior defenseman Brandi Pollock.
"Jinelle is really awesome for our program," Pollock said. "She brings a lot of great experience to our team, and she has a lot of knowledge that she can pass down to us."
In her freshman campaign at the University of Wisconsin, Siergiej was ranked 21st in points per game nationwide among rookies, and was named to the WCHA all-rookie team. Two years later she was named to the Frozen Four All-Tournament Team, and she garnered second team All-WCHA honors.
Because of her college hockey experience, Siergiej believes she is able to better connect with the players.
"I like jumping into drills and being competitive, just like these girls do. I'm not that far out of college, which helps a lot, because I know what they're going through right now," she said. "The only hard thing is that I'm not skating, I'm giving the advice, so that's the only main difference. My drive is still there and my competitive side is definitely still there."
About the Contributor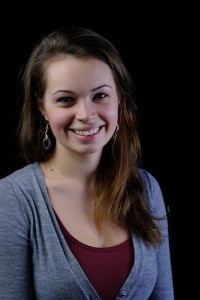 Haley Sawyer, Assistant Sports Editor
Haley is a junior communication major with a concentration in journalism.  She is involved in both print and broadcast journalism at the Academic Media...