Former professional athletes visit RMU to raise concussion awareness
One of the hottest topics in athletics, both collegiate and professional, is concussion awareness.  According to the Center for Disease Control, traumatic brain injuries accounted for 715.7 emergency department visits, 91.7 hospitalizations, and 17.1 deaths in America in the year 2010.
To spread awareness of this issue, Robert Morris University's Colonial Leadership Academy invited a panel of concussion awareness advocates to spread the word about the issue.
Kerry Goulet, Joan Pelly, and Dave Hanson each appeared at the Sewall Center to speak to student athletes and students alike on Wednesday evening.
Goulet, director of the Stop Concussions Foundation, opened the discussion with an emphasis on being alert and knowing when an athlete is injured.  The most important diagnosis is the one that the athlete gives him or herself.
"Over the research that's been shown, far too many athletes have brushed it off, swept it under the rug and continued on playing," said Goulet.
He spoke firsthand about the consequences of severe head injuries and listed several incidents that he witnessed or was a part of to illustrate the dangers present.
"We now realize how serious it is, so we need to know what the cause, effect, and consequences of this dark injury are," he said.
The former professional hockey player also noted that it is not the sports themselves, but rather the collisions that create concussions.  The theme of "playing because you want a better quality of life," was mentioned several times by Goulet.
Pelly, creator of the Eric Pelly Sports Education Fund brought a parent's perspective.  Her son Eric passed away shortly after receiving a concussion at age 18.  After simultaneously being hit in the temple and pushed to the ground in a rugby match with the Pittsburgh Harlequin, Eric suffered a serious concussion.  One week later, the athlete collapsed on the kitchen table.
When Eric was injured, no one from the team or coaching staff came forward to tell Pelly of the injury, a situation that the mother still cannot figure out.
I feel like it's my job and obligation to share [my experience] with other students and parents so that it doesn't happen to another student," said Pelly.
Hanson, a former NHL player and actor in "Slap Shot" rounded out the evening with more advice and personal stories.
"Until I got my rocks rocked and saw stars, I didn't feel I was part of the game," said Hanson of his former days as an athlete.
"I'm hoping that it raises awareness a little more about themselves," he continued.  "They're all young athletes that are still in the growing part of their athleticism and their athletic careers, even though it's just college."
For more information on these advocates' mission, visit http://www.stopconcussions.com/concussions/.  Or, to get involved, register for the Eric Pelly Sports Education Fund's three on three basketball tournament.  Visit http://ericpelly88.com/ for more details.
About the Contributors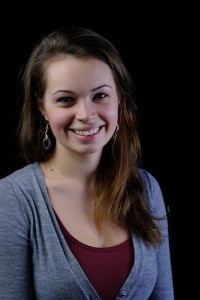 Haley Sawyer, Assistant Sports Editor
Haley is a junior communication major with a concentration in journalism.  She is involved in both print and broadcast journalism at the Academic Media...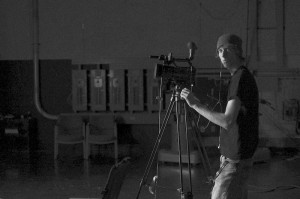 Alec Balenciaga, Contributor
Alec is a sophomore TV/Video major here at RMU. He is the Director of Trending Now and Producer of Colonial Sports Center.