Four suspended basketball players done for the year
In an updated statement made to the Pittsburgh Post-Gazette this morning, RMU spokesperson Jonathan Potts clarified details over the suspensions of four men's basketball players for a violation of university policy.
Following last week's announcement on the ndefinite suspensions of student athletes Jeremiah Worthem, Britton Lee, Evan Grey and Shaire Tolson-Ford, Potts explained more information regarding the length of the suspensions.
The alleged violation "carries a mandatory one-year suspension from Robert Morris," he said. 
Potts also informed that the severity or nature of the incident will not be released.
"No criminal charges will be filed in this matter. Out of respect for these young men's privacy, we will not be disclosing further details," said Potts. "As RMU Athletic Director Craig Coleman stated last week, we trust that these young men have learned from their mistake and will become better individuals as a result."
Practice was open to the media Wednesday morning and head coach Andy Toole was asked about the incident.
"The university did release a statement to clarify further on the initial statement," said Toole. "That's pretty much all the comment that we've been instructed to give. I think they just wanted to clarify a little bit since there was confusion with the first statement."
Forced to leave campus for an entire year, it is unknown whether the four suspended players will elect to return to Robert Morris. Junior forward Lucky Jones did have this to say about the suspended players' future.
"Hopefully, they can come watch us play at another site since they're not allowed at Robert Morris games right now," said Jones. "We still keep in contact, they're our brothers and we have a lot of love for them. Hopefully, wherever they go they can continue their basketball career and do something special with it."
The Colonials, undefeated in NEC play at 6-0, get back in action tomorrow night as they take on Bryant at the Sewall Center.
About the Writer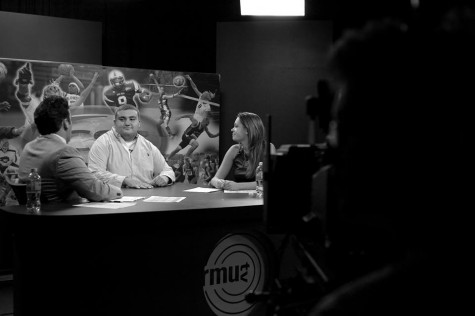 Chris Mueller, Sports Reporter
Chris is a junior Communications major at RMU with an applied concentration in journalism. He is Sports Editor for RMU Sentry Media.  As current Sports...