History according to Butter
October 12, 2017
The history of Robert Morris football has some of the most humble beginnings.
A team that originally played at a high school football field, with no scholarships. They were built from scratch at the hands of legendary head coach Joe Walton, who immediately turned this rag-tag team into a squad that won five straight conference championships.
Through the roller coaster of a history that has been the good and the bad of Robert Morris Football, there has been one man who has been there for nearly all of it. And that man is Robert Morris head equipment manager Ray Butter.
Butter first started working for the team in July of 1997, only the third year into the program's history.
Originally, Butter used it as a way to be able to go to school while being able to support himself financially, little did he know that 20 years later he would still be within the grounds of Robert Morris University and quiet Moon Township.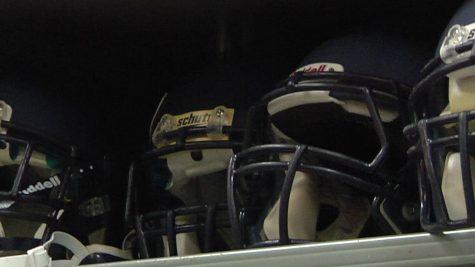 Butter's role as equipment manager has been vital to ensuring all the needs for the Robert Morris football team and other teams around campus are met.
"If you look at my 17 item job description," said Butter "The generic version is I'm responsible for all the purchasing, issuing, retrieval, laundry and repair of all the athletic equipment"
Just for a little perspective on Butter's lengthy tenure with the team, before this year's upset win over the Dayton Flyers, Butter was the only current football staffer who had been on the team for the last Dayton win 17 years before.
Starting from those legendary teams of the 90's, Ray Butter has been there with the legends of this Colonials program like NFL Hall-of-famer Hank Fraley, who Butter says he still talks to today.
"Hank (Fraley) was one of those guys who you could watch them play and we had so many good players on that team. And then to watch Hank just pancake guy after guy. I mean nobody could stop him,"
Those teams were the pinnacle of the program and according to Butter, they had all the makings of something truly unique.
"It was interesting, I mean the team just had a swagger about them. They knew they were good and we always played tough, we never disrespected any opponent thinking that we couldn't be beaten. But they just knew it," Said Butter.
The team went on to win the conference championships in 1996, 1997, 1998, 1999 and 2000. A run which has not been matched since.
The peak of the Joe Walton Dynasty of the late nineties was the ECAC Bowl in 1997 in which the Colonials went into enemy territory against the Georgetown Hoyas and went home victorious.
"We played at their field which was on the roof of a parking garage. It was a turf field, it poured down rain Friday night about two or three inches in Georgetown. We went out there Saturday and beat them," said Butter.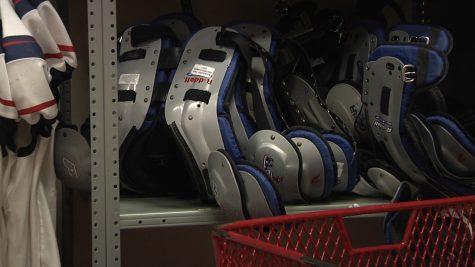 The following 10 years were relatively quiet for the team as Robert Morris College made the transformation to Robert Morris University.
But then again in 2010, something truly magical happened as RMU once again won the NEC for the first time since 2000. This time going into the FCS playoffs for the first time ever and earning a draw against top-seeded North Dakota State University in the first round.
"It was just a great moment in my career because that was the first time we had ever flown as a team somewhere. So we had to deal with all the logistical issues of that. And we had to do it in four days." said Butter
"We didn't even know who we were playing until Selection Sunday the week before"
Robert Morris was actually leading the Bison 7-6 going into halftime of the 2010 playoff game and was trailing only by three points going into the fourth quarter before ultimately falling 43-17.
It was a legendary team during the year of 2010 and Butter said even he felt the emotions once that season reached its end.
"After the game, just being in the locker room, I was even emotional after that loss and usually that's never happened to me. But just to see the guys, they were so depressed and upset about losing that game and actually having a chance, it kind of took over me too," said Butter.
In terms of RMU Football, there is very little that Butter has not seen. He has been an integral part of the transformation and modernization of this program into what it is today and what it is aspiring to become in the future.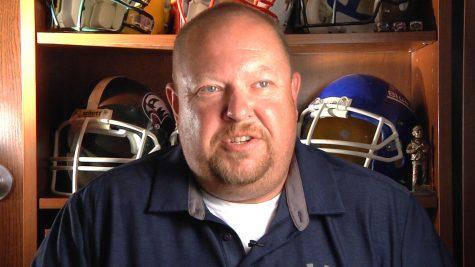 "For fifteen years we had white helmets and then coach Banny (Banaszak) came and now we have blue helmets," said Butter
"We've modernized a lot of the stuff, understanding now that the uniforms and the logo designs and stuff like that are part of the recruiting process. And coach Banaszak has embraced that…It's a modernization from where we were to where we are now,"
Going into this season, Robert Morris football had suffered through six straight losing seasons and was trying desperately to avoid a seventh.
But the man who has seen all there is to see with Colonials football believes this could be the year the Colonials take home NEC glory for the first time since 2010.
"If you ask me it's gonna be this year. There's a swagger about this team that has been missing the past few years. Going back to something coach Walton used to say 'The team starts in the locker room' and this team, there's not offense there's not defense, there's a team in that locker room and that's a huge thing," said Butter.
The team started off on the right note with their historic win against Dayton and look to carry some of that momentum in what could be their very biggest conference game right at the very start at home against Duquesne.
"Dayton has always been a thorn in our side" said Butter
"And I remember the day we beat them from back in 2000. I remember the play we beat them on down there. So for us to beat them again it was great. It was great for the team, it was great for the coaching staff. And inside I had a little bit of 'finally we did it' that we got that thorn out of our side and we beat Dayton again,"
The year 2000 was the last time that Robert Morris had defeated the Dayton Flyers and one of the last times that the Colonials claimed the Northeast Conference title and they hope repeat their performance from that year to once again claim conference glory.
It will be the seventh ring that Butter can add to his collection along with the list of memories from his long career. A career which has allowed him to be part of all of the most amazing and spectacular moments in the history of the team, someone who is able to capture all of the greatest games better than any record book ever could.
Who knows how long Ray Butter will stay with the Robert Morris Colonials but one thing is for sure, he is a Colonial for life.