Hometown talent: Grese eclipsing expectations for RMU women's soccer squad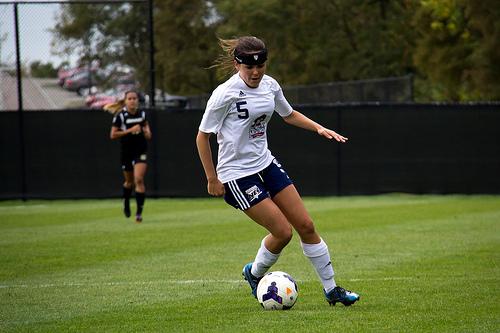 During her tenure at Moon Area High School, Antonia Grese always had high hopes of playing collegiate soccer, but never expected to compete for her hometown university.
Until Robert Morris offered her a scholarship last year.
"My dad wanted me to come down close to him, but he came to watch practice and he even told me that I made the right choice," said Grese, a freshman. "This is the perfect place for me. Even if the games were really far away, they [my family] would still come, but since this is my township, more than just my parents will show up."
In her senior season at Moon, she led the Tigers to a 24-2-0 record and a national ranking of 10th, while scoring 29 goals and adding 37 assists.
At the start of the season, Robert Morris head coach John Kowalski believed that she could become a very successful collegiate athlete.
"In practices, she's been doing some terrific things, she's coming with tons of accomplishments and credentials," Kowalski said. "I think it will take half a season or the games out-of-conference to make a transition to the college level. I think we will see a significant contribution from her as the season is going."
His prediction rang true. But it didn't take quite as long as he had originally thought for her to get comfortable with the speed and strength of the college game.
The forward's first collegiate goal came in just the fourth game of the season. Grese played in all 16 contests during the regular season, earning nine starts.
She finished her freshman campaign with three goals and six points, both good for fifth on the team in their respective categories. She especially did a nice job stepping up offensively when fellow forward Katie Austin went down earlier in the year with a season ending knee injury.
"During the season, her hustle really surprised us, she doesn't give up," said junior goalkeeper Becky Schoenecker. "She sprained her ankle during the season, it was pretty nasty, but she played through it, and her being able to play through things because she cares about it, because she has the passion and drive to do well is really strong and is a great impact on our team."
Some collegiate teams go to the ends of the earth in a search for the best athletes. As for the RMU women's soccer club, a player with stellar high school credentials and extraordinary potential was right under their nose.
"All the other schools I looked at weren't as pretty as Robert Morris, and my mom went here, and I grew up here," Grese said. "This place means more to me than just a school."
About the Contributor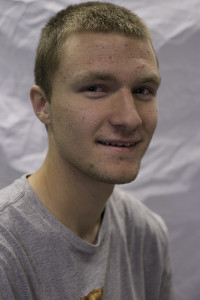 Jarod Johnson, Staff Writer
Jarod, a freshman majoring in communications, enters his first year with the student-run newspaper, "The Sentry." As a sports writer who played baseball...