Is playing at the student recreation center a good move?
Hang on for a minute...we're trying to find some more stories you might like.
Recently, Robert Morris University president, Dr. Chris Howard, announced the return of the men's basketball team to campus. The basketball team will play its home games at the Student Recreation and Fitness Center for the 2018-2019 season. Last season, the Colonials' home was either at PPG Paints Arena or at Duquesne's A.J. Palumbo Center. While both facilities are extremely nice venues for basketball, something seemed off last year during games.
The Colonials had zero fan support from the students. Very few students actually attended games while the Colonials played downtown. Can you really blame the students?
Downtown Pittsburgh is about 20 miles away from Robert Morris University. If a student wants to drive to the game, or take the bus, they spend between 30-45 minutes depending on traffic during rush hour. It was just not a reasonable thing for students to do.
The move back to campus to play at the student recreation center has its pros and cons.
Obviously, it is super convenient for students and athletes. Instead of taking a bus to Pittsburgh, everybody can easily walk up the hill to the North Athletic Complex.
Another reason is the cost of operation. Because Robert Morris can play on campus, they do not have to pay PPG Paints Arena or Duquesne money to use their facilities, which one could imagine can cost thousands and thousands of dollars.
The last reason is the fan experience. In sports, home games are an advantage, but when you play in a hockey arena that fits over 15,000 people and only 800 people show up, home court advantage is ruined. Playing games at the recreation center will provide the basketball team with a packed house. The stands will be filled and the arena will be extremely noisy.
One disadvantage is ticket revenue. Last school year at the recreation center, the women's basketball and volleyball team did not charge admission while playing in the same arena. I do not think it is a realistic thing for the athletic department to not charge admission to these games. Men's basketball is one of the most popular sports at Robert Morris and to not try to make money at the games would be crazy.
The Student Recreation and Fitness Center does not hold many people either though. According to the NCAA's website, the women's basketball averaged less than 400 people in attendance for the 2017-2018 season. The volleyball team averaged about the same too.
This means that there will be an issue with the recreation center and attendance for the upcoming season. Although the seating was fine with women's basketball and volleyball, Robert Morris athletics will have problems with the seating this season for men's basketball.
Unfortunately, Robert Morris has to field a Division I team at a small recreation center, but this is just a short-term fix. Nobody should be angry about this decision, players, coaches, and fans included. College sports just are not the same when they are not on campus. Playing at PPG Paints Arena is like Pitt playing at Heinz Field. Can you imagine if the Robert Morris football team had to play their games at Heinz Field for a year? It can work, but everyone in attendance cannot get the same energy. I am a big fan of on-campus athletic activities and I think everyone should just appreciate the intensity this little arena will bring.
Overall, moving back to campus while the UPMC Events Center is being completed is the best thing for Robert Morris men's basketball. Playing on campus will bring more students to the game and the overall game atmosphere will be noticeably better. Although nobody knows how much seating there will be and what would happen if the Colonials hosted NEC Tournament games, the idea of bringing the team back is something to get excited about.
About the Contributors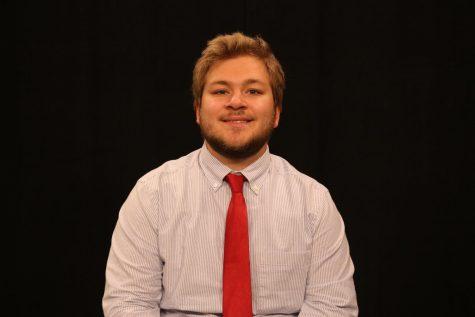 Matt Kurtik, Contributor
Matt Kurtik is a senior sport management and marketing major and is in his second full semester at RMU Sentry Media. He is a beat writer for the RMU Men's...